Traveling with Women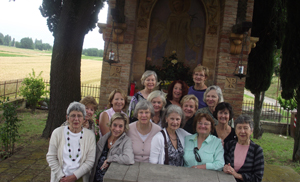 Are you tired of waiting for your girlfriends to agree on taking a trip together?
Isn't it time to finally indulge your lifelong travel dreams?
Are you frustrated that you're 55+ years old and still haven't seen half the world?
Do you want to leave your age at home and become young at heart again?
Are you reluctant to travel alone and prefer the comfort and camaraderie of traveling in a small group?

Watch this video to Discover Umbria, where we spent 8 nights in Assisi with day trips to the charming towns of this region!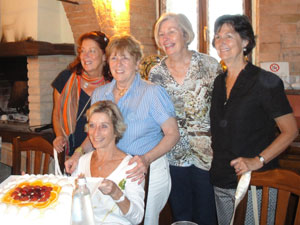 Northside Travel has identified that women – single, married or widowed are eager to have unique and fulfilling travel experiences. "Many of our clients have talked about wanting to travel with a friend, a sister or "frister" but never seem to act on that thought and take the time to make the travel arrangements.
Our solution:
Dynamic Discoveries
Tapping into Your Fountain of Youth
 Mary Jo suggests you to visit our sister company, www.dynamicseniorwomen.com to find the list of upcoming Dynamic Discoveries.
Mary Jo is a pied piper for 55+ year old women who refuse to give up on life just because of their age. She invites you to join her on these uniquely creative small group cultural discoveries. Mary Jo is a master at putting together original itineraries that have just the right daily flow, just the right warm and welcoming hotel(s) and just the right knowledgeable local guide who brings the group "into his/her life" for awhile. The women feel comfortable, carefree and celebrated for who they are as they experience together the "ah ha" moments of travel.
 A one year membership in The National Association of Dynamic Senior Women is included in the trip cost. Upon your return you will not only have a renewed enthusiasm for remaining young at heart, you will also be able to remain connected with your new traveling friends.
Contact us to learn more and begin your dynamic adventure.