Thursday, September 28
11:30 – 1:30
Alberto's Ristorante
360 Main Street in Hyannis
$20 includes all-inclusive buffet lunch and seminar
>>Register online or by phone at 508-385-4100
Luncheon Buffet Menu
Soup of the Day
2 Entrée Options
Grilled Chicken Caesar Salad
Or
Pasta Sinatra Chicken
Sausage, broccoli rabe & cannellini beans sautéed in olive oil, garlic, white wine & chicken stock; tossed with penne pasta
Dessert Tartuffo
Vanilla ice cream with a mango and passion fruit center wrapped in white chocolate. Topped with raspberry sauce.
Beverages
Presented By Mary Jo Gregory from Northside Travel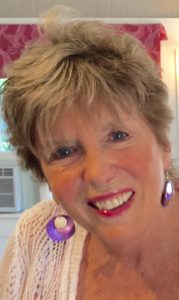 Travel has been the underlying thread in the fabric of Mary Jo's life. A Grand European Tour at age 13 with her aunt and uncle ignited her passion for travel. Now over 30 years and 70 countries later, including an around the world jet tour, she has no intention of stopping!  Her career began when, after a painful divorce in 1986, travel brought her back to life again and gave her a profession as she transitioned from a suburban housewife to a travel professional.  After working part-time in the travel industry while raising her children, she started Northside Travel in 1991.
Mary Jo's core belief that travel is a life-enriching experience motivates her to enthusiastically create and embellish itineraries packed with memorable moments. She is known for her dedication to matching her clients with travel experiences that suit their personality. She takes an individual approach, building long-lasting relationships, and always goes above and beyond to ensure that the enjoyment of the trip begins with the planning.