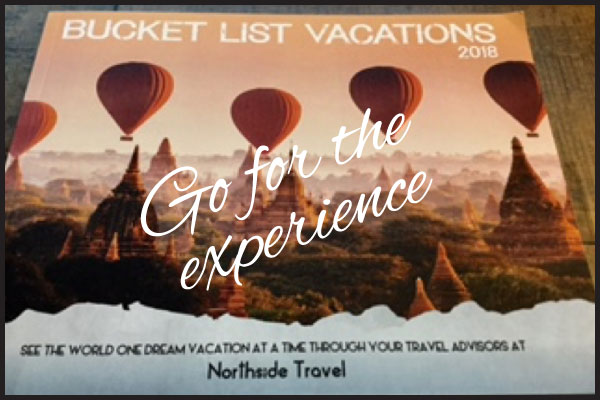 It's a New Year and the word resolution is on my mind … For me this word creates a wealth of uneasy feelings, mostly those of regret and failure. Now, honestly this is my own fault because I have a history of making and then breaking my resolutions. Where does that get me? So, a few years ago I came up with another way of beginning the new year that may also work for you.
Since feelings are the driving force in all accomplishments, the idea is to list three or four feelings that you want to experience in 2018?  I choose acceptance, resilience, curiosity and fulfillment.  Here's the best part. By asking yourself how you can achieve these feelings, you will come up with your list of goals.  This makes so much more sense.  For me, it helps me to clarify the goals and remember the real reason why I ought to try to accomplish them. I can certainly find something, if not every day, at least every week that will give me some of these feelings.
I will focus in this postcard on curiosity and fulfillment which are feelings that are associated with travel. As I enter a transition phase in my life cycle, it is more important than ever for me to fill my life with all the benefits received from travel. I have wonderful and supportive family and friends, but there is something that happens when I travel. I cross the bridge and go off on personal adventures that always seem to enhance my life.
Do you have a bucket list of destinations or experiences?
Will 2018 be the year you check one or two off the list?
Are you still in the thinking phase of trip planning?
The above picture is a booklet of worldwide destination suggestions. If you would like a copy, please email me maryjo@northisdetravel.com or call me at 508-385-4100.  I will be happy to send it to you.
One last idea for the New Year. How about choosing a word for the year that you will focus on?  Mine would be CONTENTMENT.   What is yours?