"Building Peace in the Minds of Men and Women"
If you have been reading my postcards, you know I talk about visiting UNESCO World Heritage Sites on most of my trips.  I must admit that after so many years in the travel industry and visiting so many of these sites, I have never spent much time thinking about this organization and the world of wonder it brings into our lives. Maybe this also applies to you.  I thought it was now time to review my knowledge of this organization and share it with you.
UNESCO is considered the "intellectual" agency of the United Nations and was created in 1945 to build networks among nations with the goal of bringing lasting peace after two world wars.  It places focus on the following:
Mobilizing for education so that every child has access to quality education as a fundamental human right.
Pursuing scientific cooperation such as early warning systems for tsunamis or trans-boundary water management agreements.
Protecting freedom of expression.
 Building intercultural understanding through protection of heritage and support for cultural diversity.  The result of this focus…the concept of World Heritage which is of interest to me as a traveler.
"Heritage is our legacy from the past, what we live with today, and what we pass on to future generations. Our cultural and natural heritage are both irreplaceable sources of life and inspiration."
The World Heritage Centre was established in 1972 to encourage the identification, protection and preservation of cultural and natural heritage around the world considered to be of outstanding value to humanity. UNESCO's World Heritage mission is:
To encourage countries to sign their international treaty called the Convention  
To encourage countries to nominate sites for inclusion on the World Heritage List
 To encourage countries to monitor the state of conservation of their sites  
To provide emergency assistance for those sites that are in immediate danger
 To encourage participation of the local population in the preservation of these sites
From this initiative, we now have the World Heritage List. How grateful we all should be since these sites on the list are a major source of pleasure for so many us as we travel the world to visit them and experience the country of origin.  Machu Picchu, a highlight on my Around the World Jet Tour, is on the list.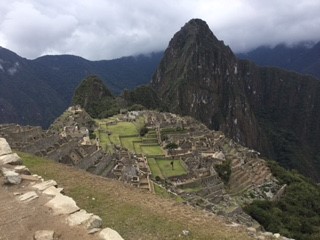 Before I tell you how many sites are on the list today, along with those sites that are listed an endangered, I want to explore the original 7 Wonders of the World in my next postcard since it all began here.
I hope you are all enjoying your summer time activities. Despite all the traffic, etc. I love a Cape Cod summer.
Have you played miniature golf? What course is your favorite one?
How many ice cream cones have you had so far?  What is your favorite ice cream place?
Have you had fried seafood? Where do you like to get this summer time treat?
Do you have a favorite beach?
PLANNING AHEAD:
If you are thinking about a river cruise for 2018, now is the time to reserve your space. Because the river boats have a limited passenger count (one of the reasons why they are so popular), it is mandatory to reserve at least 9 months – 1 year ahead. May and September are the most popular months to travel so do call and let us "guide" you in your selection of the river cruise company. There is a lot to think about before you make your choice. FYI: For you solo travelers, Uniworld offers dates where they waive the single supplement. Many of my travelers took advantage of this offer this year and loved their all-inclusive river cruise.
While river cruising seems to be the dominating topic in the travel industry, there are other wonderful ways to travel. Let me share the wonders of a train trip in the below lunch and learn educational seminar on the Rocky Mountaineer, a top bucket list destination for North America. Experience the wonderment onboard this 2 day-light luxury train journey (you spend one night in a hotel). You will view awe-inspiring vistas that showcase snowy mountains and local wildlife at every turn while enjoying on board culinary creations.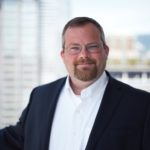 Our speaker will be Tim Palmer, the Regional Business Development Manager of the Northeast.  I hope you will join us.