Monolithic Cathedrals
My recent trip to France brought me to St Emilion as you already know if you have read my prior postcards. While there we toured the famous monolithic church of St. Emilion.
Built in the early 12th century, the church is mostly underground. The three naves and small catacomb were dug from the hillside. Photos were not allowed so the pictures below are from The World Monuments Fund website.
The idea of this church began in the 8th century when Emilion, a Breton monk, fled to this region to escape persecution by the Benedictine Order. He lived an eremitic life living in a cave, that we were able to visit, while becoming known for performing miracles. It was my own miracle that I was able to go down and up the long, steep and narrow set of stairs into his cave through the gate as seen below!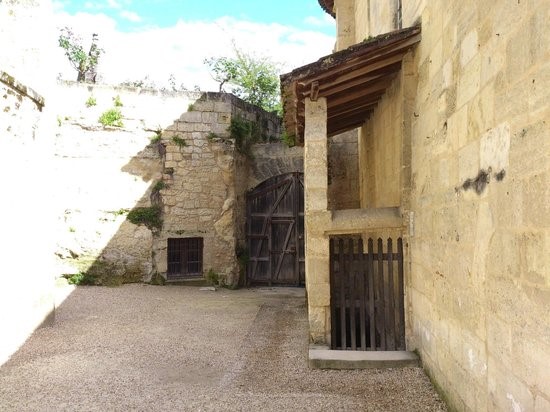 The region became known as St. Emilion and soon acquired wealth and prominence due to the regions successful wine production, and its location on the pilgrimage road to Santiago de Compostela.  Has anyone hiked the Camino de Santiago? The closest I have come to this experience is watching the movie, "The Way" with Martin Sheen and Emilio Estevez.
The cultural landscape of Saint-Emilion, including its most famous church, was added to the UNESCO World Heritage List in 1999.
Here are some other examples of Monolithic Churches as seen on http://blog.ephatta.com/en/2016/06/08/10 
The Monolithic Church of Aubeterre (Charente, France)
This church is carved into a mighty cliff that has been overlooking the village since the eighth century. It was enlarged in the twelfth century by a community of Benedictine monks.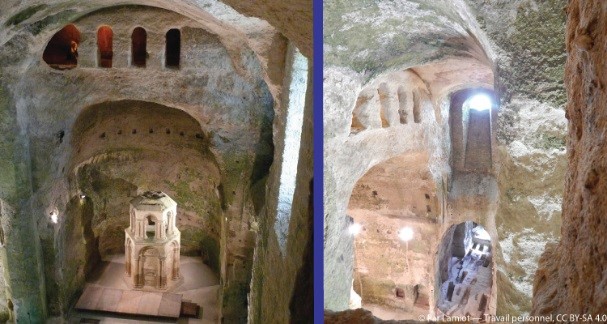 The Church Temppeliaukio (Finland)
Located east of Hietaniemi Cemetery, Temppeliaukio is a modern monolithic stone church located in the Etu-Töölö district of the Finnish capital. I have actually visited this church.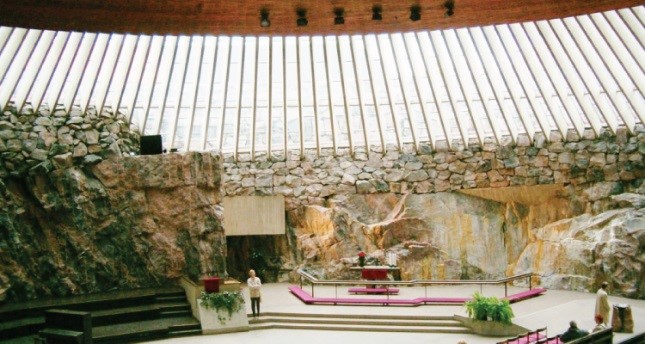 The Church of Saint George (Ethiopia)
The Church of Saint George is one of eleven rock-hewn or monolithic churches of Lalibela, Ethiopia, a village located at an altitude of 2600 m in the former province of Lasta. It was carved in the rock in the early thirteenth century and is the most famous, and the most recent, of the eleven churches of the "new Jerusalem".
Since I seem to talk a lot about visiting UNESCO sites I want to review my knowledge of this organization and share it with you in my next postcard.
PLANNING AHEAD:
If you are thinking about a river cruise for 2018, now is the time to reserve your space. Because the river boats have a limited passenger count (one of the reasons why they are so popular), it is mandatory to reserve at least 9 months – 1 year ahead. May and September are the most popular months to travel so do call and let us "guide" you in your selection of the river cruise company. There is a lot to think about before you make your choice.