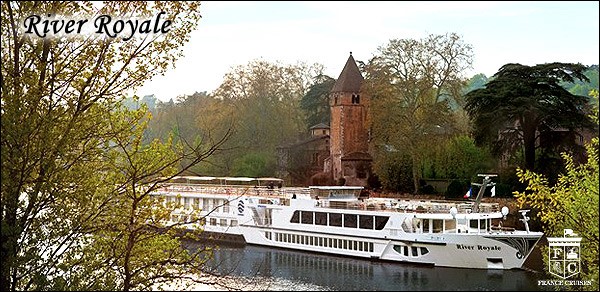 Voila! Voila!
This became the expression of my trip to the Bordeaux Region of France on a 7 night Uniworld River Cruise. We cruised along the Garonne and Dordogne rivers as well as the Gironde estuary. An estuary, what is that? Estuaries and their surrounding wetlands are bodies of water usually found where rivers meet the sea. The meeting of these two rivers at the Atlantic Ocean creates an unexpected color to the rivers. The residents of Bordeaux affectionately call the color, café au lait.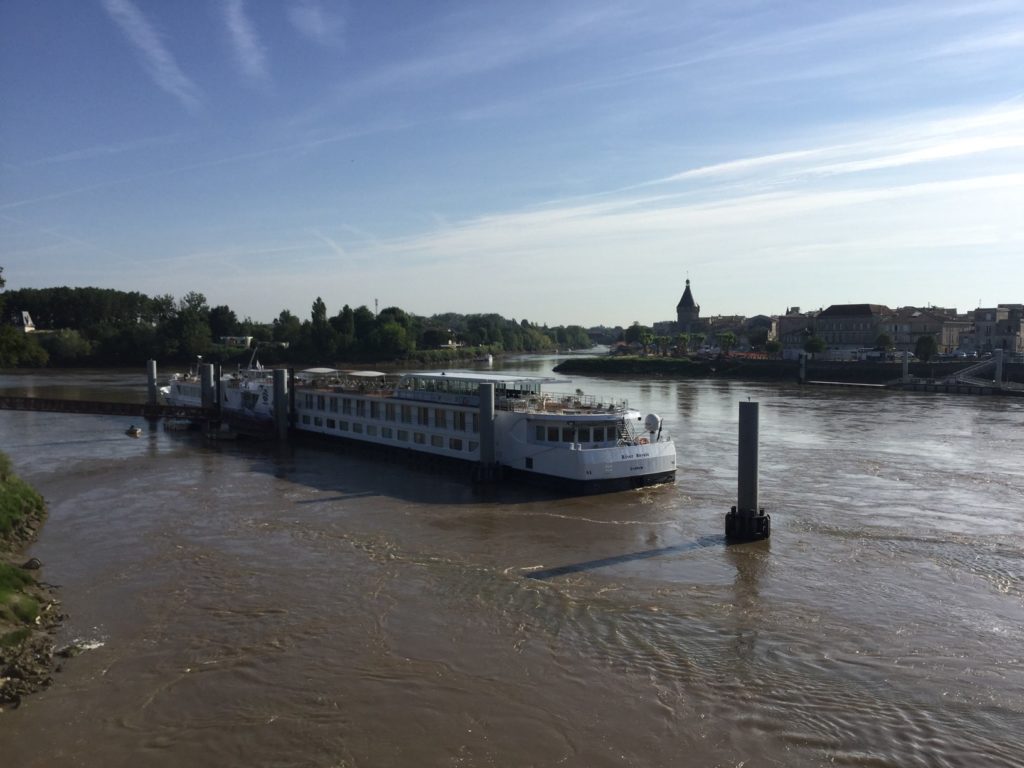 Another result of this meeting of the rivers and ocean is a "Mascaret" or a tidal bore, a tidally generated wave that goes up the river at precise moments. The River Royale had to leave its mooring along the banks of the river to sit in the middle of the river to ride out the wave in order to avoid any damage to the ship and the mooring.
Bordeaux is a gorgeous city on the Garonne with a long waterfront promenade and magnificent 18th century architecture. If you are going to take a Bordeaux river cruise be sure to check your itinerary to see how much time you have to explore Bordeaux. I would recommend at least 2 full days.
Some On Board Highlights:
                                           
We had 2 very special evenings that you had to sign up for while on board. Hint: When they say during an embarkation talk that you need to sign up for these, stop what you are doing and immediately go to make a reservation. The dining venues are limited to a certain number and are not offered every night. Luckily, I had my sister to be the gofer. Thank you, Adele.
One evening, we dined with only 16 others in a top deck venue, The Blue Fox Cafe complete with our own chef and waiter to provide us with exquisite food and service. It was a beautiful sunny evening as we cruised on the Garonne.
Another night we enjoyed a special evening in the Claret Room, a beautifully appointed room with a focus on wine. Dining is limited to 12 so the dining experience was intimate and personal. It is not difficult to understand that we became best friends by the end of this memorable evening!
ALSO EATING OYSTERS WITH THE HEAD CHEF, TIEGO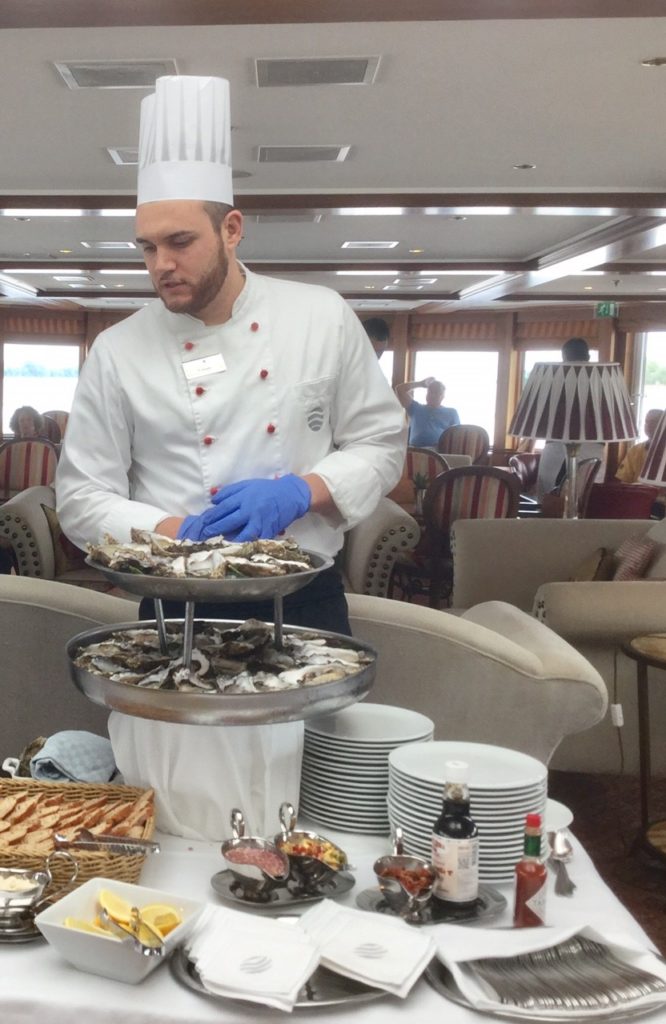 An Excursion Highlight:  A Visit to Saint-Emilion
I love medieval villages so Saint-Emilion was a highlight for me. This walled village had a charm and intimacy that was appealing and welcoming
One of the many pleasures of a river cruise centers around meeting new friends. Since river boats offer you a more intimate cruising experience than ocean cruising it is much easier to connect with your fellow travelers. My traveling companion was my sister (one of 3) so traveling together was comfortable and we met some wonderful and engaging lovers of life and travel.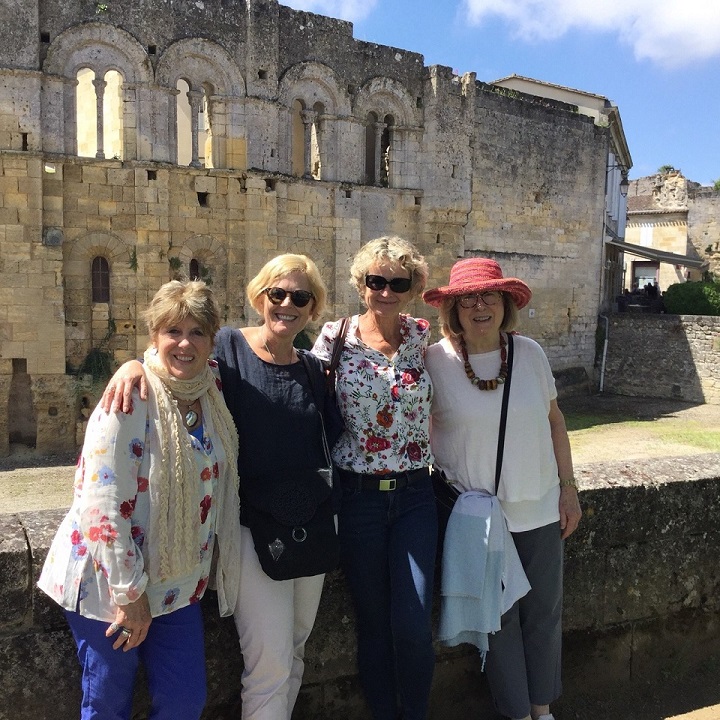 Our new friends from Australia
Here is another new friend from Blaye, France. While we didn't have a stimulating conversation I still wanted to take his picture for my memory book.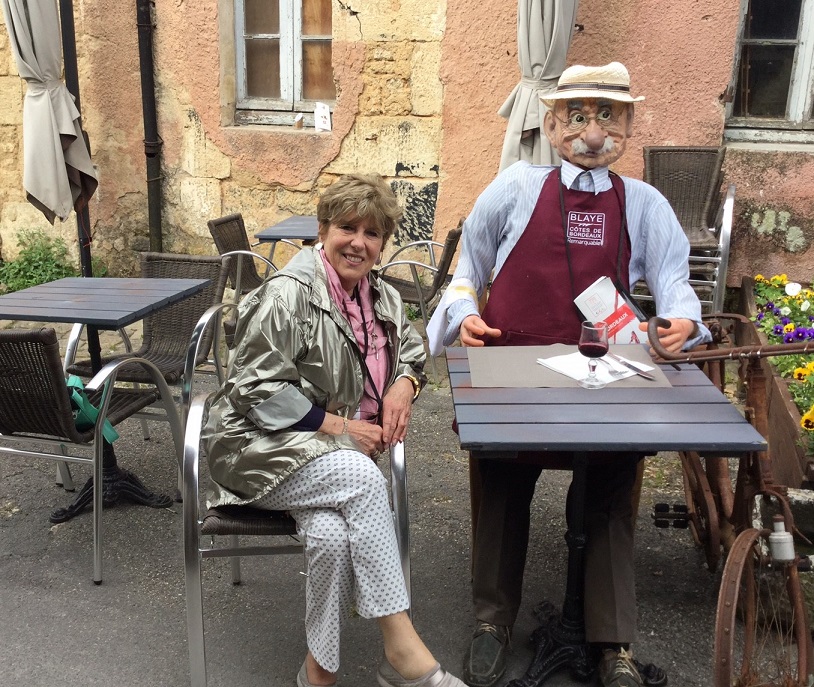 I leave you with the typical view of the countryside. Many passengers enjoyed bikes rides through this beautiful wine region in France. I will talk more about the food and wine in my next postcard.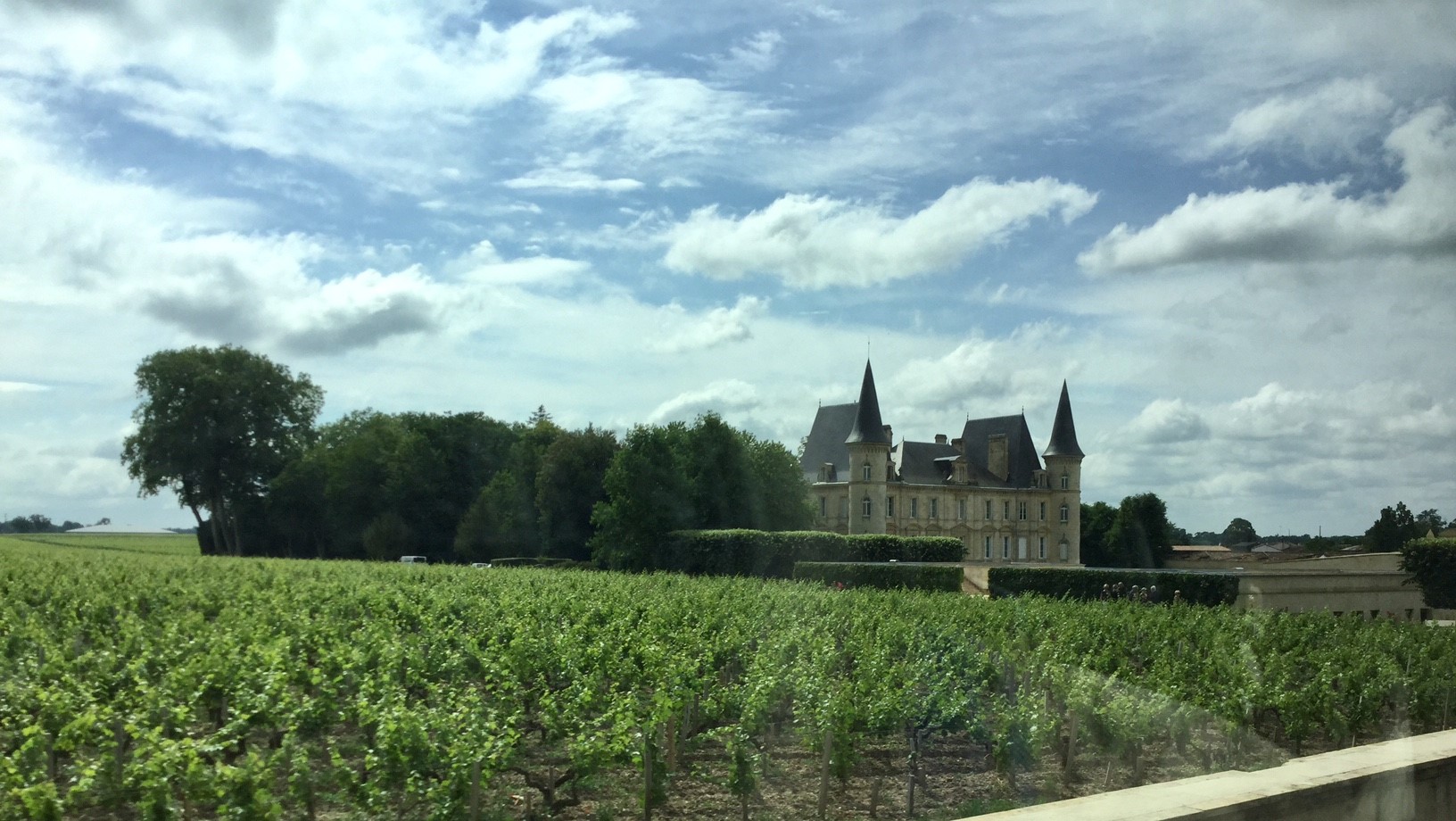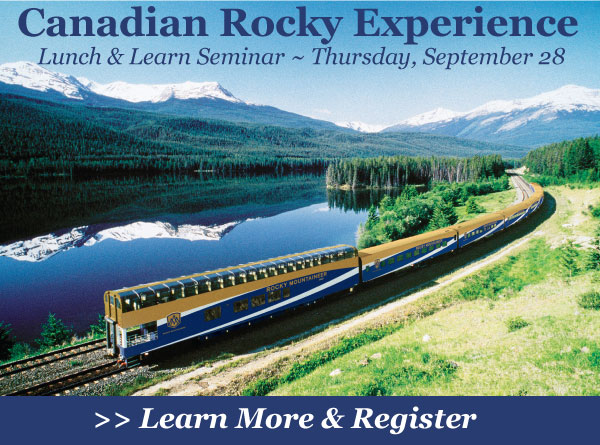 Save the Date:
Thursday, September 28
11:30 – 1:30pm
A Lunch and Learn Seminar on:
Canadian Rockies with the Rocky Mountaineer
Alberto's Restaurant, Hyannis
Cost: $20 per person
Make a reservation online or by sending your check payable to Northside Travel, PO Box 2059, Dennis, MA 02638
Au revoir for now,

and the Northside Travel Team