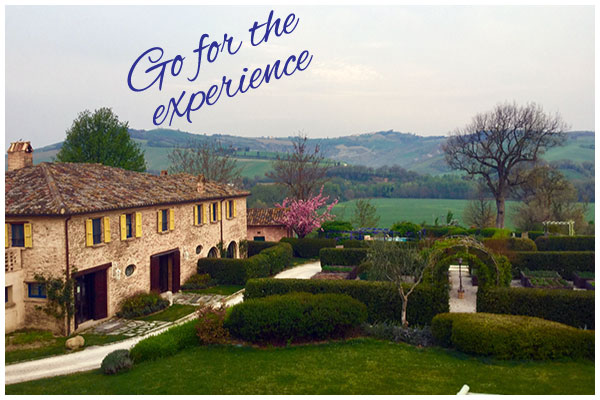 Morning view from hotel in Urbino
"I Love to Fall in Love"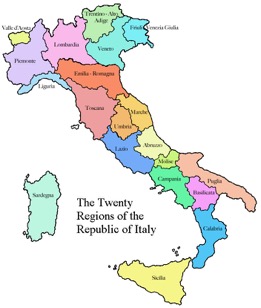 As you read this I am in Italy falling in love again with this country but now in a new region: Emilia Romagna and Le Marche. There are 20 regions in Italy and after this trip I will have been to 13 of them. How many have you been to?
Since I am not as "techy" as I should be I will talk about my love affair with Italy and travel in general. A review of the trip will be in my next postcard.
After many, many trips, I have concluded that I don't love Italy or any other country for that matter…  I love the way I feel in a country.
Do you remember the feelings you had when falling in love for the first time?  Life was good; you were filled with anticipation upon seeing your love interest again; you forgot all your worries; you were ready to be transformed; you were open to new ideas and you were keenly aware of your emotions.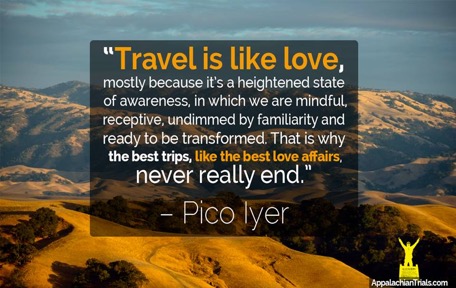 Guess what? This can happen to you every time you enter a relationship with a new destination.  Travel is a way to keep your mind active, and a way to enhance your emotions. It feels like a love affair with the same goose bumps and feeling of exhilaration that come in the first months of romance. With each new destination, you can recreate these feelings and fall in love over and over again. So, like any love affair, it should never end.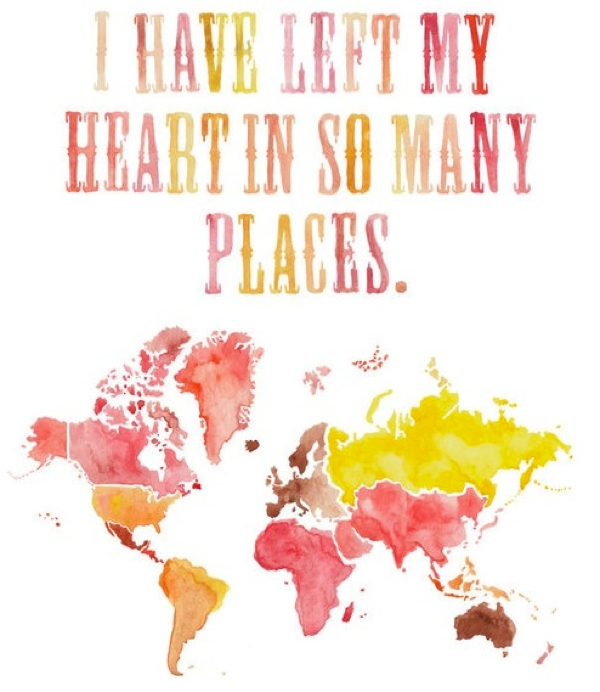 I am often asked what my favorite destination is. Without a hesitation, I immediately respond: "My next one." I must be a love junkie having fallen in love with 74 countries so far. You can be sure I am still counting.
My goal in life is to become the best person I can be and travel is one way I accomplish this. With some distance it is easier to be objective so that many times the answer to a concern seems to suddenly appear.  I love returning refreshed, renewed and reenergized.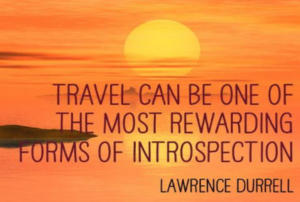 The world is waiting for you to discover your own love affairs.  Now, this feeling of love is available to you on a day trip into the city, on a weekend road trip, or on a longer, more exotic trip.  It is a way of enhancing your life while also being a healthy addiction, which it seems to be for me.

I haven't even returned from Italy and I have a trip to France for a wine cruise scheduled in early June with Uniworld.  More on this later.

All About Italy
Name the famous Opera House in Milan, Italy.
What 2 islands can be seen off the Amalfi Coast?
What island does Hybla honey, considered the best in the world by many connoisseurs, come from?
Name 3 major lakes in Northern Italy.
Which saint has made Assisi a popular destination?
Safe travels,

and the Northside Travel Team