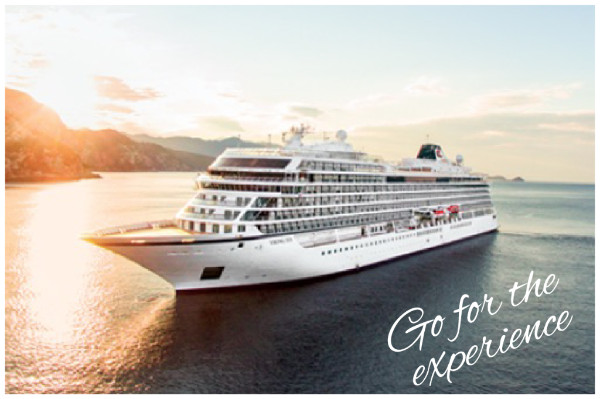 I Liked Her!
As promised, here is a review of my recent Viking Ocean Cruise on the Viking Sea.  Viking has 2 ocean ships so far, one being the Viking Star and the Viking Sea that I was on. They are identical so it's okay for me to say the Viking Sea is also a star.
In true Viking fashion, they are due to launch the Viking Sky and the Viking Sun in May of this year; the Viking Spirit in 2018 and a yet to be named sister ship in 2019. Viking doesn't do anything in a small way!
Cabins:
The ships all hold 930 passengers with every cabin having a veranda.  The cabins are 338 square feet and are well appointed with adequate closet and drawer space and a bathroom with a rain head shower and heated floors. One critique… They need to use some fabric softener for the bath towels.  The beds were very comfortable and the pillows especially soft and pliable… in other words I didn't wake up with a stiff neck from a hard pillow! Also, the insulation is very good so I never heard my neighbors!
While my preference is not contemporary décor, I found the colors and design of this ship to be very inviting… almost peaceful. I never felt crowded and had fun enjoying my sea days in several of the public spaces.

Public Spaces:

Explorers Lounge:
Is located forward on an upper deck with panoramic windows.
There are two levels:  an upper level for quiet contemplation and views and a lower level for the bar, dance floor and Mamsen's, a mini buffet of Norwegian specialties dedicated to the owner's mother.  Actually, the whole ship feels like you are being welcomed into their home.
Winter Garden:
Viking offers an afternoon tea experience in this lovely room with a roof designed out of Norwegian wood.
Viking Heritage
The ship has a mini museum dedicated to Viking Heritage                                              
There was an area devoted to games both real ones like chess, checkers and scrabble as well as digital tables where you could play games or watch videos of the ports of call on all of Viking itineraries. It was a real travelogue.
The pool area had a retractable roof so you could enjoy your R&R even in inclement weather. Fortunately we had wonderful weather for late January on the Mediterranean so I was able to swim off my calorie intake every day.

One highlight was the LivNordic Spa with its focus on Norwegian wellness. Here is the routine:     you enter the steam room to get very hot; you enter the snow grotto (by the way the only one on any cruise ship to date), and then you float in the tepid waters of the small spa pool. They consider this ritual good for your circulation. I did this and because I am from upstate New York I didn't think the snow grotto was so very cold!
Entertainment:
If you need a casino, lots of nightclubs and Broadway style shows, this is not the cruise ship for you.  However, The Viking Sea Singers and Dancers offer a variety of evening shows for your enjoyment.  A real star for Viking is their cruise director, Heather Clancy, who is an acclaimed Mezzo-soprano and performed for us one night.  Listen to her on the video below.
Another unique evening was called Munch Moments. We listened to the Viking Classical Trio perform traditional Norwegian music in the Atrium while watching the rotating images of Munch's famous artwork on the big screen.
The video gives you a brief idea.
Dining:
Besides the typical ocean liner buffet and main restaurant, Viking offers two alternative restaurants for your enjoyment at no additional charge. One is Manfredi's for an exceptional Italian menu.  Their pasta is made fresh daily and I must say I have never had such delicate and tasty pasta.
The other restaurant is called The Chef's Table. This is a 5 course set menu with wine pairings for each course. The menu changes every 3 days so I was able to enjoy this evening twice during the cruise. My favorite was the Scandinavian Bistro Menu.
Here is the menu and pictures of each course. It was memorable.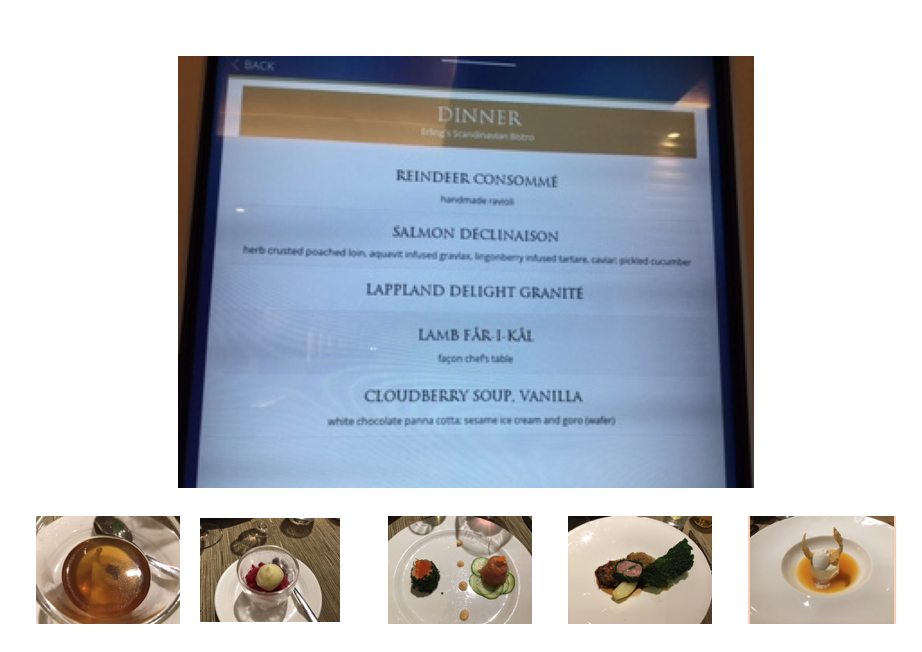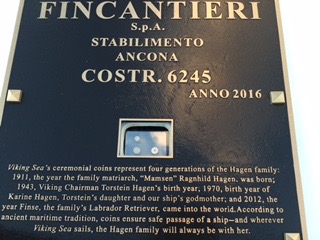 I will end with a picture of the ceremonial coins imbedded in the bow of the ship      that represent the birthdates of four generations of the Hagen family, one of them is for the family dog, Finse.  Karine Hagen, godmother of the Viking Sea,  has written a series of children's books that feature her Labrador traveling the world.
According to ancient maritime tradition, coins ensure the safe passage of a ship- and whenever the Viking Sea sails, the Hagen family will always be with her.
Next postcard… I will talk about the interesting ports of call.

A popular song begins, "I left my heart in _____________.
 In what country is the mountain village area of Finse located?
What dance is Vienna best known for?
 If you vacation in the Azores and want to see all the islands, how many would you visit?
 What US state is Key Lime Pie a specialty?
Safe travels,

and the Northside Travel Team