As you read this, I am making lemonade out of a lemon that I was given this past week.
Do you remember reading this in a past postcard? 
There is a new steamboat on the Mississippi! French America Line, the newest boutique premium cruise line in the US, celebrates the cultural and epicurean influences of la belle France mixed with warm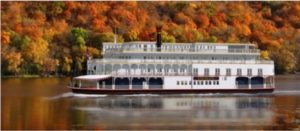 Southern hospitality. Their new 150 passenger river boat, The Louisiane offers an all inclusive experience that is casual but sophisticated with a distinctive French flair. Enjoy the included custom-crafted shore excursions; learn from the Illuminators, the on board cultural & history experts, savor the fine cuisine created by Chef Regina Charboneau; sip a complimentary cocktail or wine of your choice while listening to jazz in the French Quarter Lounge or the unique & exclusive entertainment in the Cabaret.  This gracious service and complimentary amenities offers you a memorable feeling of joie de vivre.
So, I was scheduled to cruise along with some other Northside travelers on December 3 for 5 nights. As you read this we should be packing for our upcoming trip to New Orleans. Not so, after receiving an email saying the boat had a mechanical issue and the trip was being cancelled. Needless to say we were all disappointed to hear this news but here comes the lemonade!
I am a great believer in how a company handles a problem is the true indication of the quality of their company. French America Line did not disappoint me with how they handled a difficult situation. They offered us the opportunity to reschedule our trip of 6 days to any one of their 2017 itineraries for 8 days at the same price along with some money for the airline change fees.  If you remember the promotion for the December trip was a really good one and now it is a really fantastic one since we get 2 more days of an all inclusive on board experience and 2 more ports with included excursions.  Kudos to French America Line.  By the way they obviously offered a full refund for the cruise and airfare for those that preferred this option.
It reminds me that Crystal Cruises should also be complimented. There was a group of us who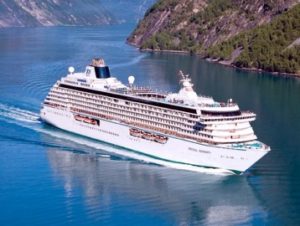 reserved a 7 night wine cruise in the Bordeaux region for the fall of 2017 on one of their brand new river boats.  After hearing Crystals' decision to hold off on building The Ravel and not offer cruises until 2018, Crystal also went above and beyond to accommodate us with several options.  Most of us chose to transfer our reservations to a 12 night ocean cruise from London to Lisbon that will visit Bordeaux for 3 days along with other exciting ports of call. How could you say no… 12 nights for the price of 7!  I have sailed on Crystal and it is a glorious experience.   So if you look carefully and stay open, there is usually a positive from a negative.  Now I will admit to you it took me 24 hours to get over my initial disappointment since I do love going off on adventures.  The positive… a new date and longer river cruise as well as my family will probably get better Christmas gifts with this extra time to shop!
Enjoy this festive season!