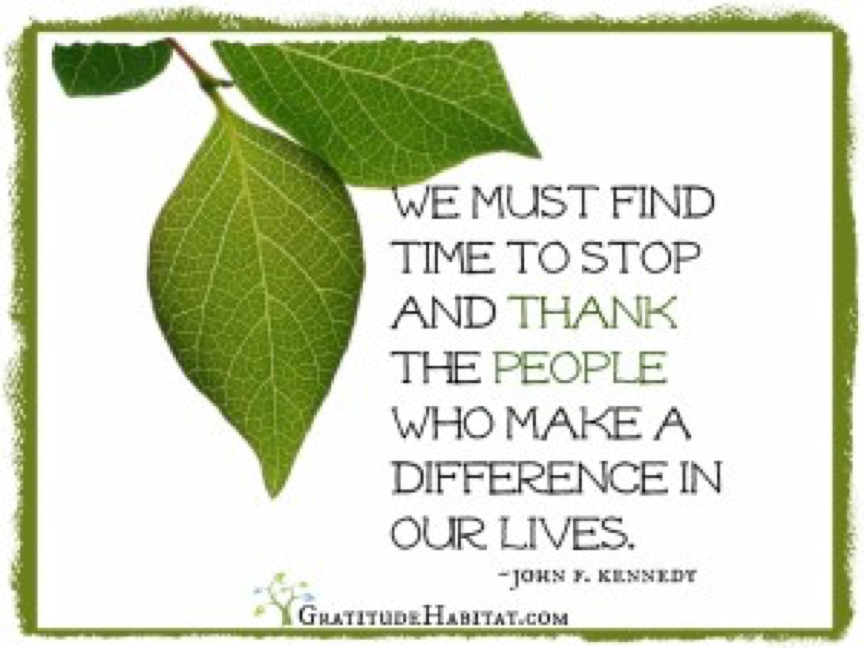 Giving Thanks
noun: gratitude: the quality of being thankful; readiness to show appreciation for and to return kindness.
While I try to be grateful on a daily basis, I must admit that the month of November with the Thanksgiving Holiday makes it easier to practice those important acts of kindness.
Here is an excerpt from an article taken from the Plimoth Plantation website that feels very meaningful to me this year:
"Despite modern-age turmoil—and perhaps, even more so, because of it—gathering together in grateful appreciation for a Thanksgiving celebration with friends and family is a deeply meaningful and comforting annual ritual to most Americans. The need to connect with loved ones and to express our gratitude is at the heart of all this feasting, prayerful thanks, recreation, and nostalgia for a simpler time. And somewhere in the bustling activity of every November's Thanksgiving is the abiding National memory of a moment in Plymouth, nearly 400 years ago, when two distinct cultures, on the brink of profound and irrevocable change, shared an autumn feast."
November is a time when I really focus on all the blessings in my life. While I am blessed to have so many I will share an important one; my grandchildren. As many of you know, I am their caretaker on Wednesdays and have been for almost 4 years. I am grateful to you, my travelers, who accept and encourage me to be out of the office for that day. Thank you to my valuable and long time assistant and friend, Evie, who covers the office for me.
                                                                                                Trevor and Tyler at Halloween
Now as JFK said above, I want to take this time to say thank you to you, my friends who love to explore the world as much as I do. You understand how travel enhances your life experience. How travel encourages you to be curious. How travel expands your cultural awareness.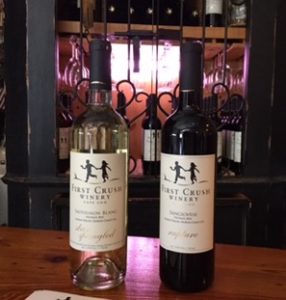 After 25 years in business I would now like to announce a Referral Program from Northside Travel. Hopefully I have thanked and honored all of you for your referrals over these years but now I will make if official.  I have decided to "partner" with First Crush Winery www.firstcrushwinery.com
This is a local winery that is making quite an impact on the wine scene of Cape Cod.  I have become a member of their cooperative and can participate in making the wine that I will later purchase.  I can't wait to stomp the grapes!!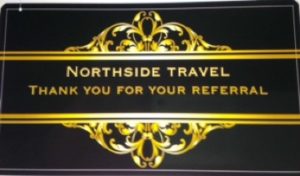 So the plan is to thank you for your referral by giving you a bottle of white or red from this winery (If you are not a wine drinker, do let me know and I will come up with another creative idea for you).  All bottles will have this label on them to express our gratitude.
Happy Thanksgiving to all my wonderful travelers.