I had the pleasure of being invited to tour the Viking Star last week while she was docked in Boston. This was her first port of call in the USA.  I am positive you have all heard of Viking River Cruise.  The company expanded into the ocean going market in 2015 when they launched this 930 passenger ship. The vision was to bring the best of the river cruising experience to the ocean cruise experience.  Hence the Viking Star is destination focused with port-intensive itineraries.  Other features lifted from river ships are included shore excursions (optional excursions are offered); complimentary wine and beer at lunch and dinner, transfers, and specialty restaurants have no up charge.  Wi-Fi is free and unlimited, and works well in cabins and public areas.
Being someone who is not always fond of the sleek, cold and contemporary décor, I was pleasantly surprised upon embarkation to immediately feel calm and peaceful. Our first introduction was the Library Room. The Nordic influence from the Viking owner (and native Norwegian) Torstein Hagen can be seen in all public areas in the blond wood that is accented with the calming colors of blue and fascinating artwork throughout. There is a small historical display on Viking history and family recipes are served at Mamsen's, a delightful Norwegian-themed casual café to make this a more personal experience.
Restaurants: 
The Restaurant
This is the main dining venue. I liked how they decided to create so many smaller areas for dining other than the typical big two story dining room that other ships seem to have. You could almost imagine having an intimate dining experience amongst 929 other passengers. By the way the windows open for an al fresco feeling.
The Chef's Table:
This specialty restaurant features a set menu, paired with wine.  This is a leisurely evening of five nicely portioned courses. Remember that wine is included.
Manfredi's
A break-out hit on Viking Star, Manfredi's is one of the best Italian restaurants at sea. It has a nice atmosphere, with an open kitchen at the back where chefs prepare a delectable antipasto. Italian food is a favorite for me so this is a must experience.
By the way, Northside travelers who have been on this ship rave about the quality of the food.
There are so many lovely areas for relaxation.
The Winter Garden Conservatory is a lofty glass enclosed area adjacent to the main pool. It has a retractable roof so it can be enjoyed in all weather.  This is the location for a traditional English style afternoon tea.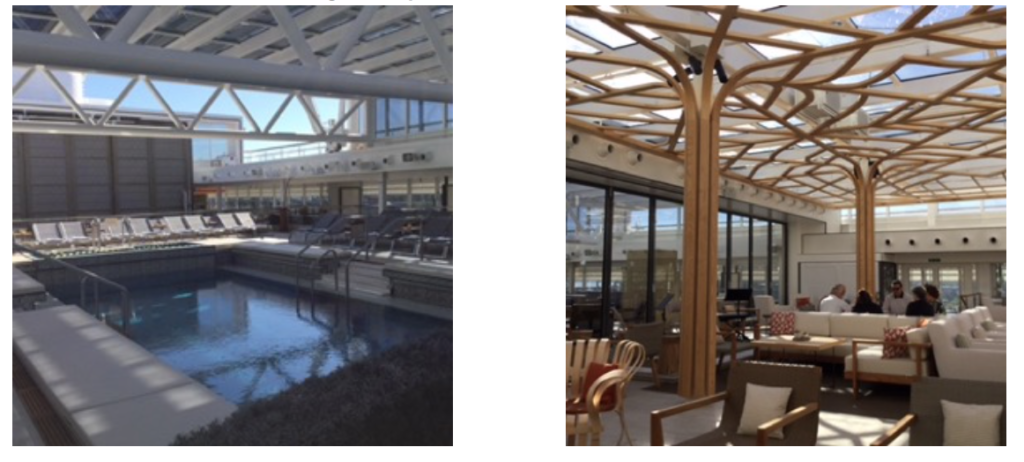 The Explorers Lounge is a two deck observatory offering a prime spot for scenery and wowed me with its beauty and warmth.
The Nordic Spa boasts a thalassotherapy pool, a steam room, a hot tub, a sauna, heated ceramic lounge chairs and a cold plunge pool, as well as the first "snow grotto" at sea.  Yes that is real snow!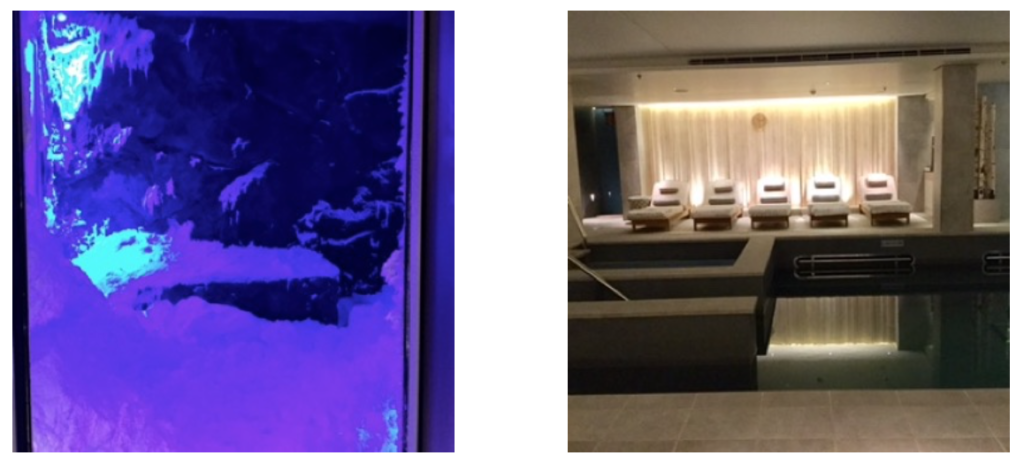 This is just a glimpse. The true test of course is to experience a cruise on this "Star". Hopefully you are excited also and will join me on the following cruise:
Ports of Call
Day 1 Rome   Embark                                       Day 5 Sardinia, Italy
Day 2 Cruising                                                   Day 6 Algiers, Algeria
Day 3 Valletta, Malta                                         Day 7 Valencia, Spain
Day 4 Tunis, Tunisia                                         Day 8 Barcelona Disembark
Your cruise fare covers all this:
I think this is a creative itinerary and one that will take us to out of the way destinations at a very reasonable price.  The lead in fare for a veranda cabin is $1699 per person. This is a promotional fare that ends on October 25th. Airfare from Boston is additional and approximately $700 round trip.
Please consider this opportunity to cruise with me on the Viking Star for a 4 star experience.  Please call me NOW to ask for more details 508-385-4100 
If the above itinerary has no interest, be sure to ask me about other destinations. I will be happy to "guide" you in your choice of a cruising experience.