Good Day Mate from Australia…
I must first share a picture from the plane as we flew from Samoa to Cairns. This puts into perspective that I am flying around the world and able to look down from above. What a beautiful view of some of the magnificence our world has to offer us.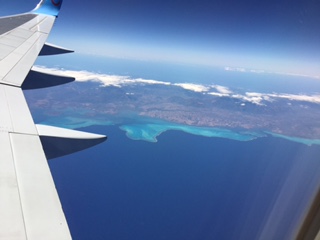 So a dream has been realized…  to snorkel on The Great Barrier Reef. Despite a forecast of rain we woke up to a beautiful sunny day. Actually everyone of our destinations has had rain predicted and it hasn't rained yet. We are all keeping our fingers crossed that this remains for the next half of the trip.
After an hour and a half smooth boat ride, we arrived at the reef we were to explore. The GBR is not a single reef but a group of more than 2,800 entities and is nearly the size of Montana. What we see today of these magnificent structures has been produced by a slow process played out over a million years since the reefs only grow half an inch a year.
We stopped at a pontoon where we all took a submersible to view the beauty below. The Great Barrier Reef is the largest living thing composed of around 300-400 species of hard reef coral polyps and over 2,000 species of fish. New ones are being identified each year.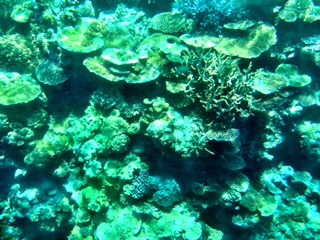 We then went on to the main event of snorkeling. Little did I know that I would be dressing up as a frogman. It's hard for me to share the below picture but the heck with vanity.  If you read my earlier blog you know that I am in search of awe and because I did not have an underwater camera you will just have to believe me when I say that I found it snorkeling on the Great Barrier Reef.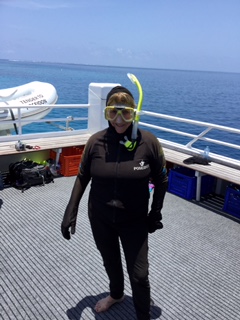 We ended the day with a stop at the Wildlife Habitat. The first photo is a Cassowary. They are hard working conservationists who, by spreading seeds, help to retain the diversity of the  rainforest.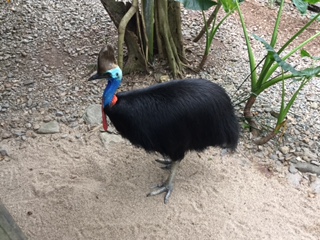 Now meet my new friend, Babinda. He is an Estuarine crocodile and is approximately  50 years old.  He is a whopping 4.2 meters long and weighs in at 380 kilos.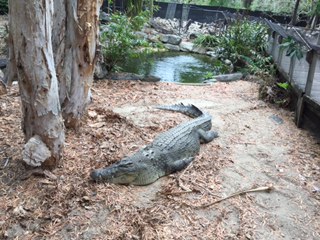 Lastly who can resist the adorable kangaroo. They have created a habitat where we walked through their natural environment and were able to get up close and personal.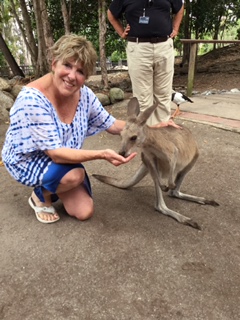 All in all, it was a most successful day in paradise.
I will now admit to you that after 11 days at an amazingly fast pace we are all craving some down time. However, that's not going to happen until we all get home at which time  I know we will look back and be grateful that we were on this expedition of incredible sites and experiences combined with the ultimate in luxury features.
Till the next post go for the experience,
Mary Jo