Morocco… My second time and still an exotic and welcoming experience. The call to prayer at 5:30 am brought back memories from my last visit as it did for the other 4 times during the day when we heard the Koutoubia Mosque spread the call to prayer to the residents of Morocco.  It is a clear reminder that we are in a Muslim country yet one that has not been as affected by a downturn in tourism. Our guide in Petra, Jordan reported that their tourism is down 80% as he gave an impassioned plea for us to tell our friends about our time in his country. Morocco, on the other hand, has remained a relatively popular destination for travelers. It may have to do with the fact that it has a cosmopolitan feel to the new section of town as well as providing a truly unique environment in the Medina, a UNESCO World Heritage site.
We began our sightseeing with a visit to the Medersa Ben Youseff, the former largest traditional school for Islamic study in Morocco. The prayer hall is considered to be the most beautiful work of architectural decoration in Morocco. My picture with our guide does not due it justice.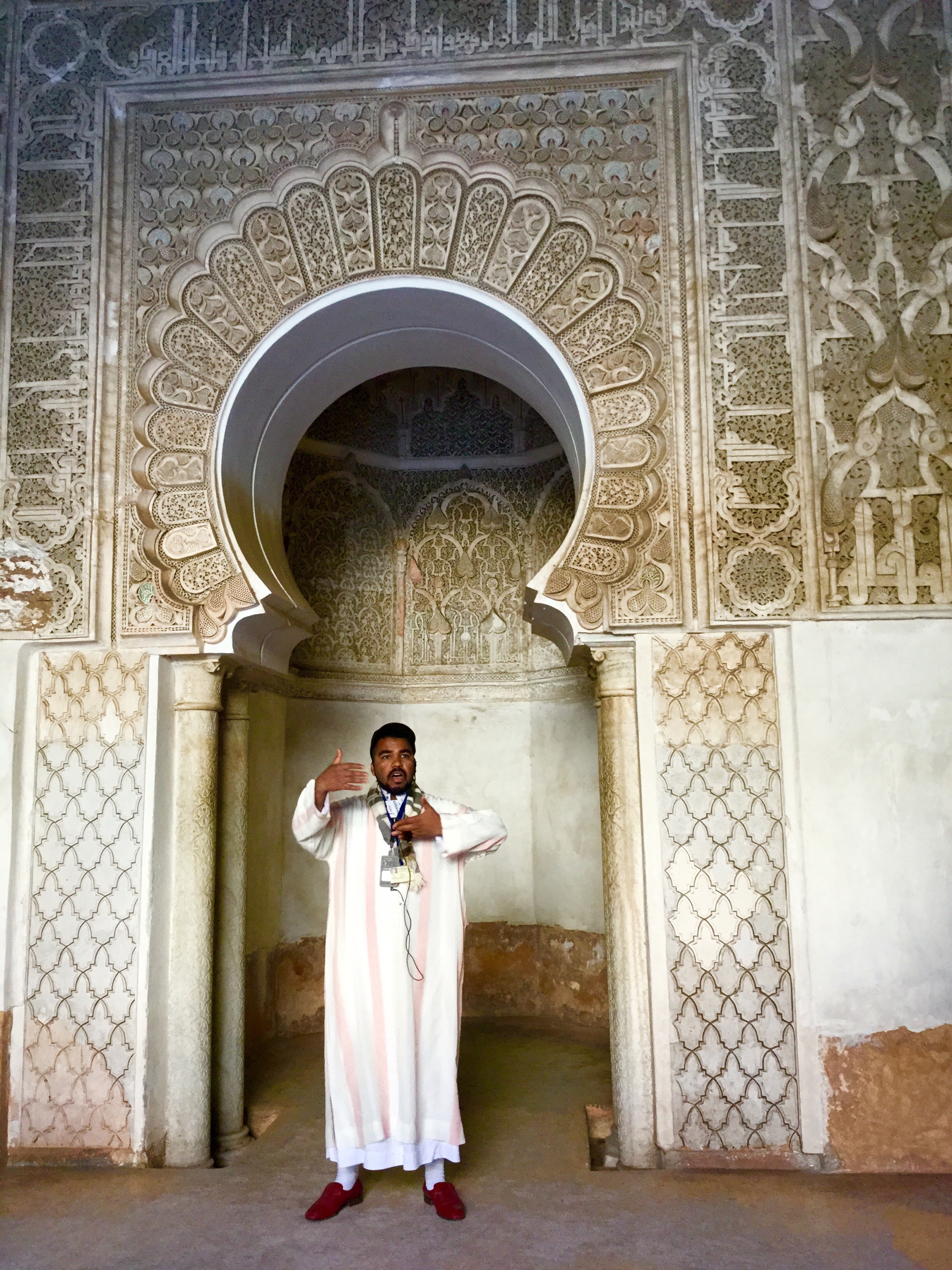 Then we went  onto the Bahia Palace, built in the late 19th century. Bahia translates to brilliance and indeed it was with the many intricate mosaic ceilings.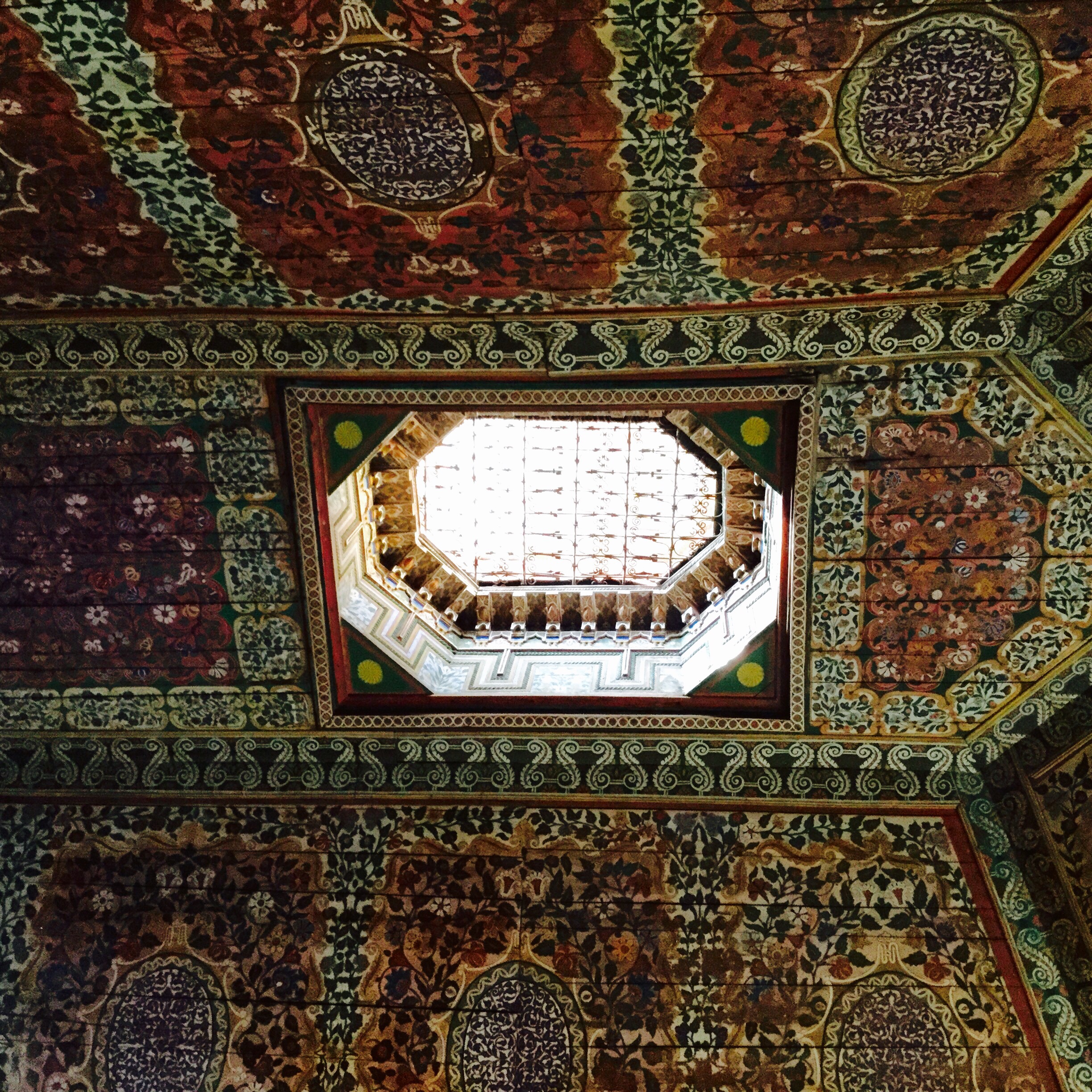 Our morning tour ended at the most influential of mosques, the Koutoubia Mosque in Marrekesh, one of the masterpieces of Islamic architecture. This was the source of my unsolicited morning wake up call.
Our afternoon was spent in the El Jemaa el fna square  and the souk  or markets which flow in all directions from the square. The square is filled with snake charmers, storytellers, food stalls and is a buzz with both residents and tourists from morning till night. Here are some pictures to enjoy.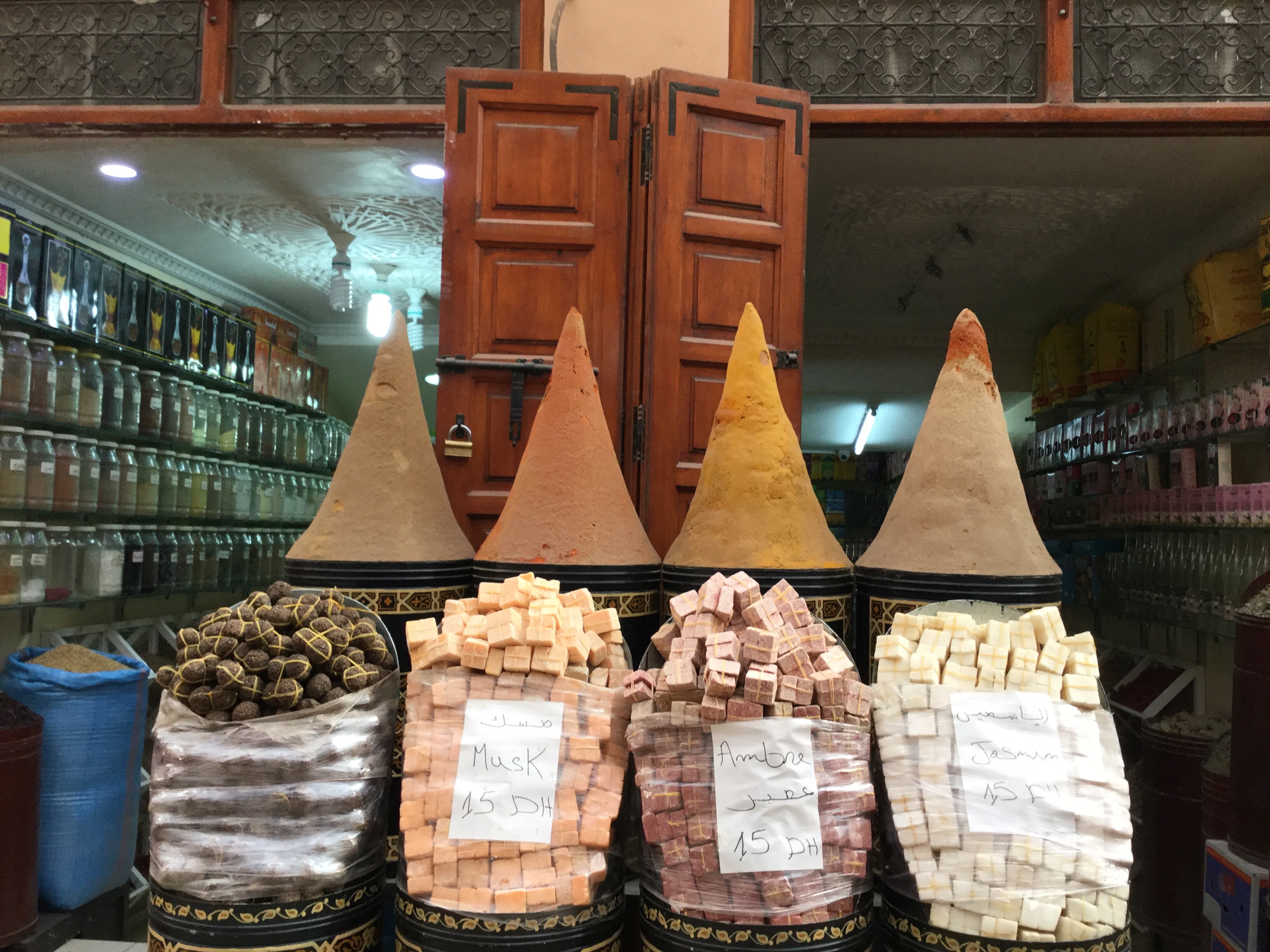 Our day ended with a farewell dinner of pastille, a flaky pastry pie stuffed with almonds,honey,fruit and spicy meats along with the traditional tagine and a slide show review of our trip from our professional photographer, Michael Melford. Here he is taking a photo in Wadi Rumm.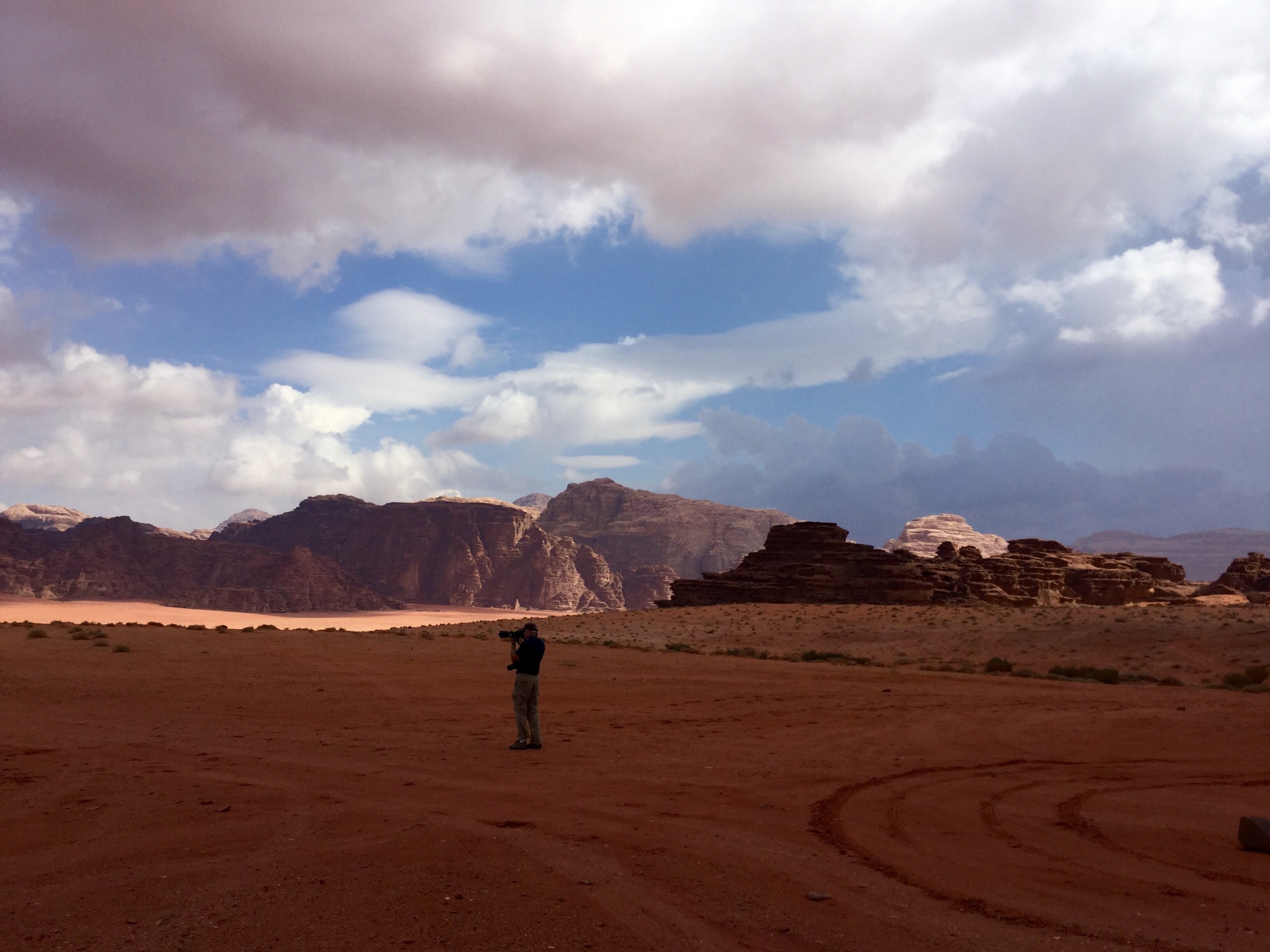 This journey of a life time is nearing an end. As you know it takes only 21 days to create a new habit. Well, we have been on the road for 23 days so we have all become accustomed to someone else managing our day, welcoming us in the morning for another day of planned activities; taking care of all of our daily needs, asking and receiving any special request we might have, and feeding us every 2-3 hours. Now I will have to return home to spend 21 days to break this habit! As someone in the group said of the expedition staff: "It has been like traveling with a Mommy and Daddy who take extraordinarily good care of their children."
I will arrive in DC on Thursday and spend the night after a 9 hour flight. The next morning I will have to carry my own luggage( 2 pieces has turned into 4!) as I fly to Boston. It's the beginning of my next 21 day "habit" change behavior!
I am signing off now to enjoy my "last supper " on the jet with a Beef Wellington. I will post again in a few days with a trip reflection after I have been able to procees this adventure.
Thank you for being a part of my extraordinary journey around the world. Another  thank you ,after so many of them on the trip, to Bill for asking me to join him on this trip of a lifetime.