Okay let's start again! One country down and 1o to go. Honestly these last 5 days have felt like 15. I think we have all had to acclimate to the pace of this trip. Starting with the challenging destination of Machu Picchu didn't help. However what an experience.
Our weather was perfect; mild with clear skies. I took an early morning (6:45AM) optional trip to Ollantaytambo,located in the Sacred Valley of the Incas. We arrived and were told we would walk up to the top of this Inca ruin to see the Temple of the Sun.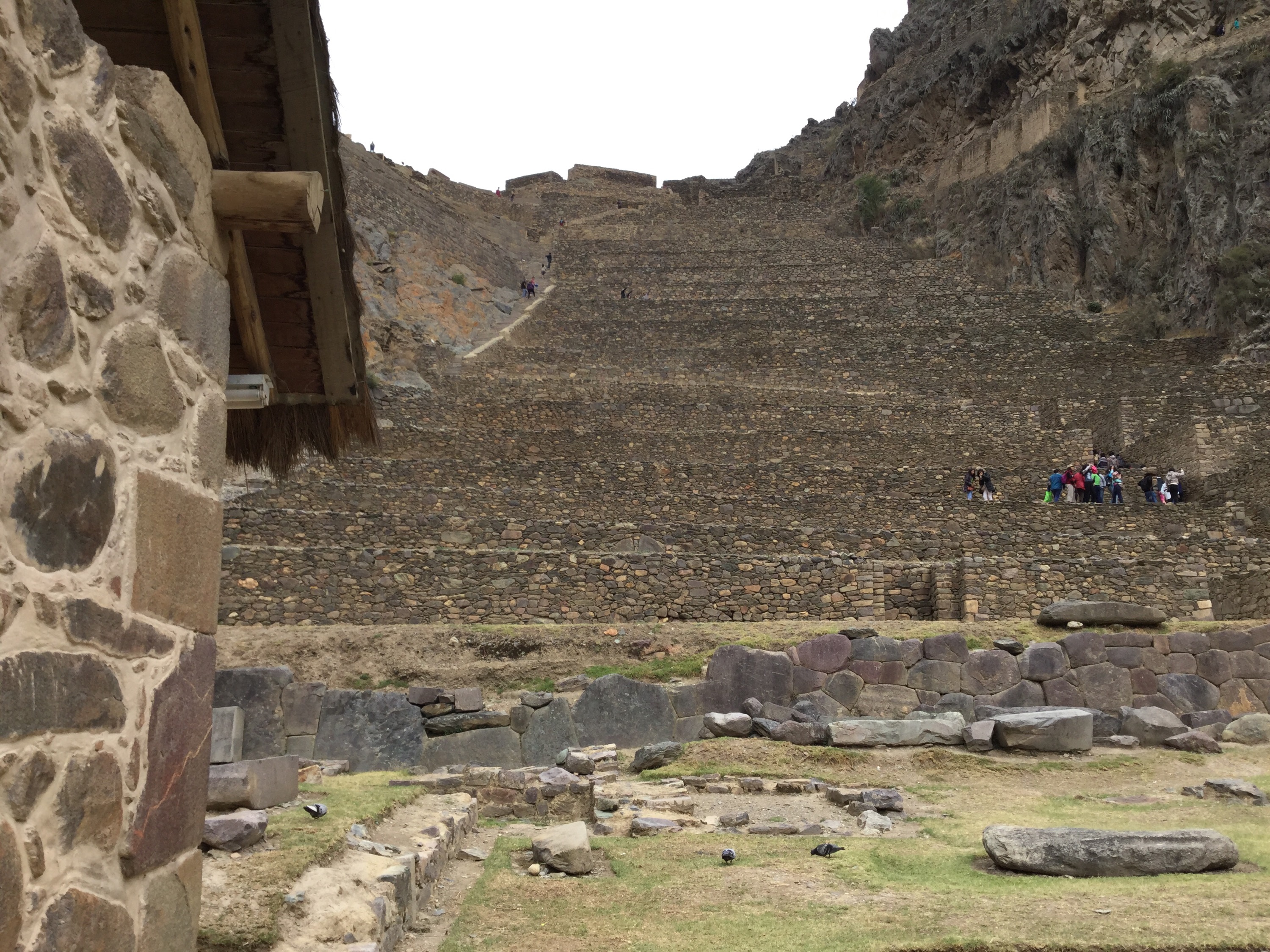 I lasted for 3 levels and decided I did not want to jeopardize my energy for what was the main attraction later. Smart move since I was able to shop in the market where I purchased a walking stick. Little did I know how important this $10 purchase  would be later. An interesting feature of this optional for me was a visit to an Inca home of today. As you can see from the 3 pictures below, they live a very basic life. One shows the kitchen; one shows the shrine to their relatives with real skeletons and one shows the guinea pigs who are raised in the house and will soon be dinner. I learned that the Inca people of today are committed to preserving their cultural heritage.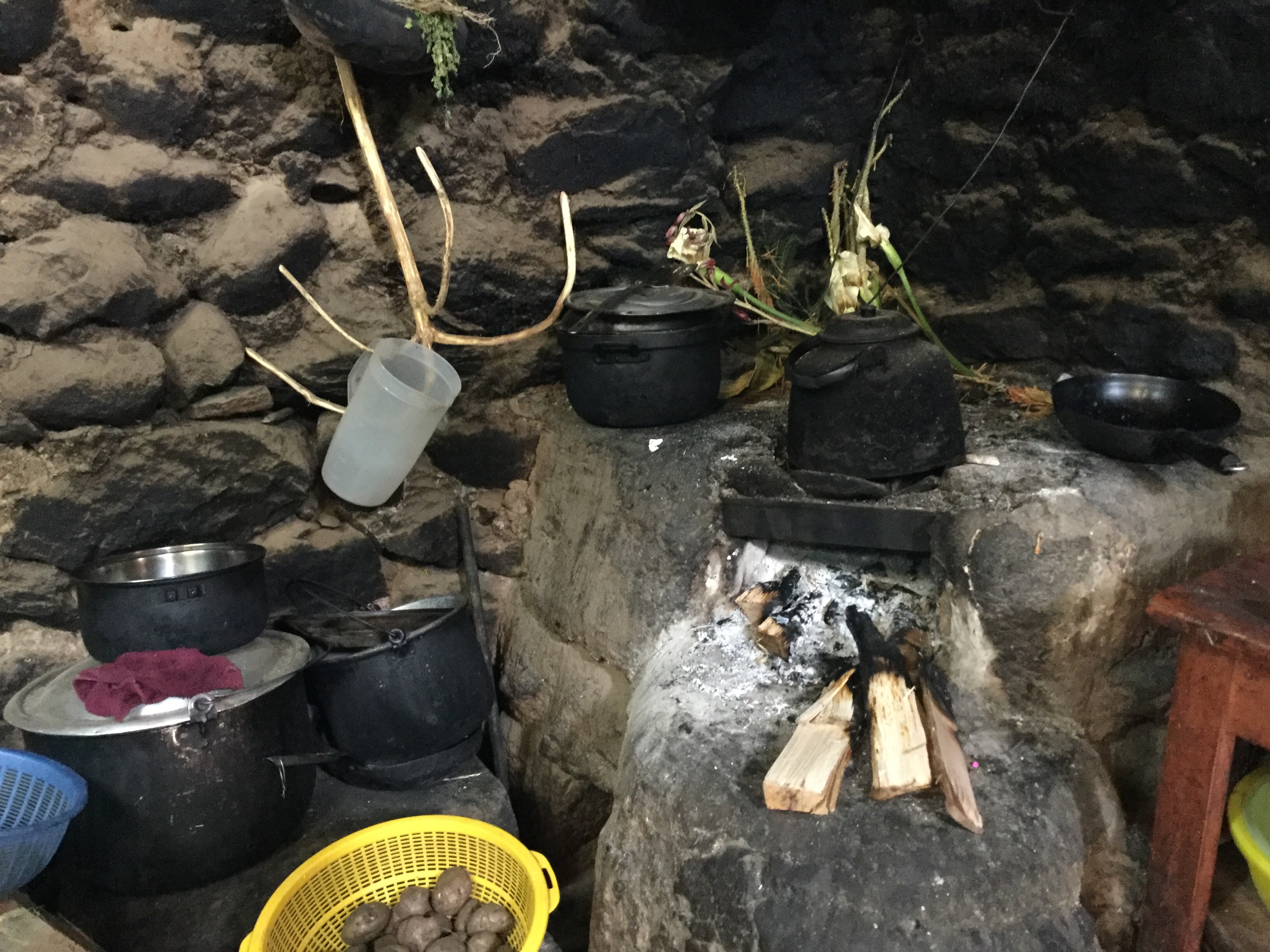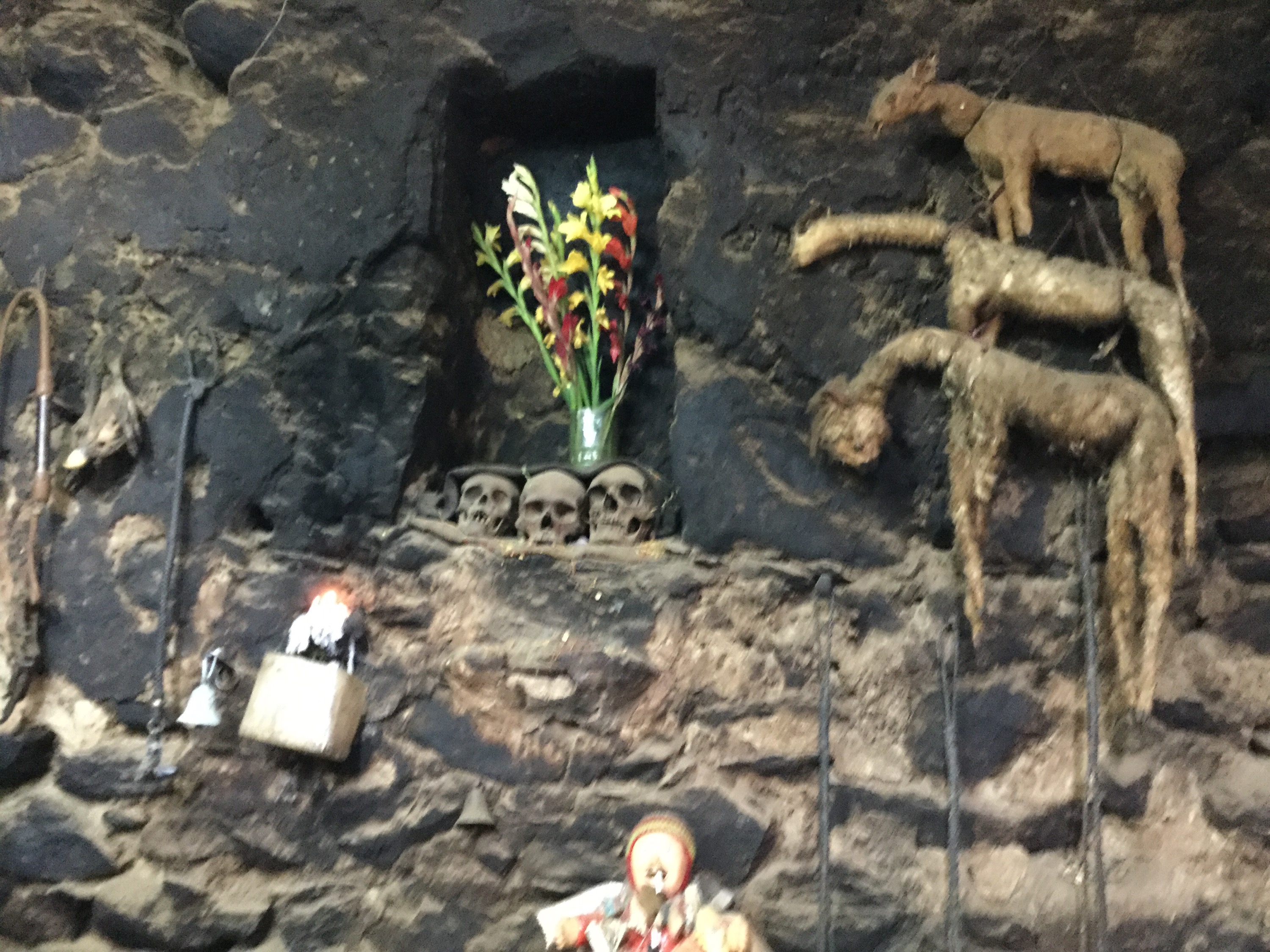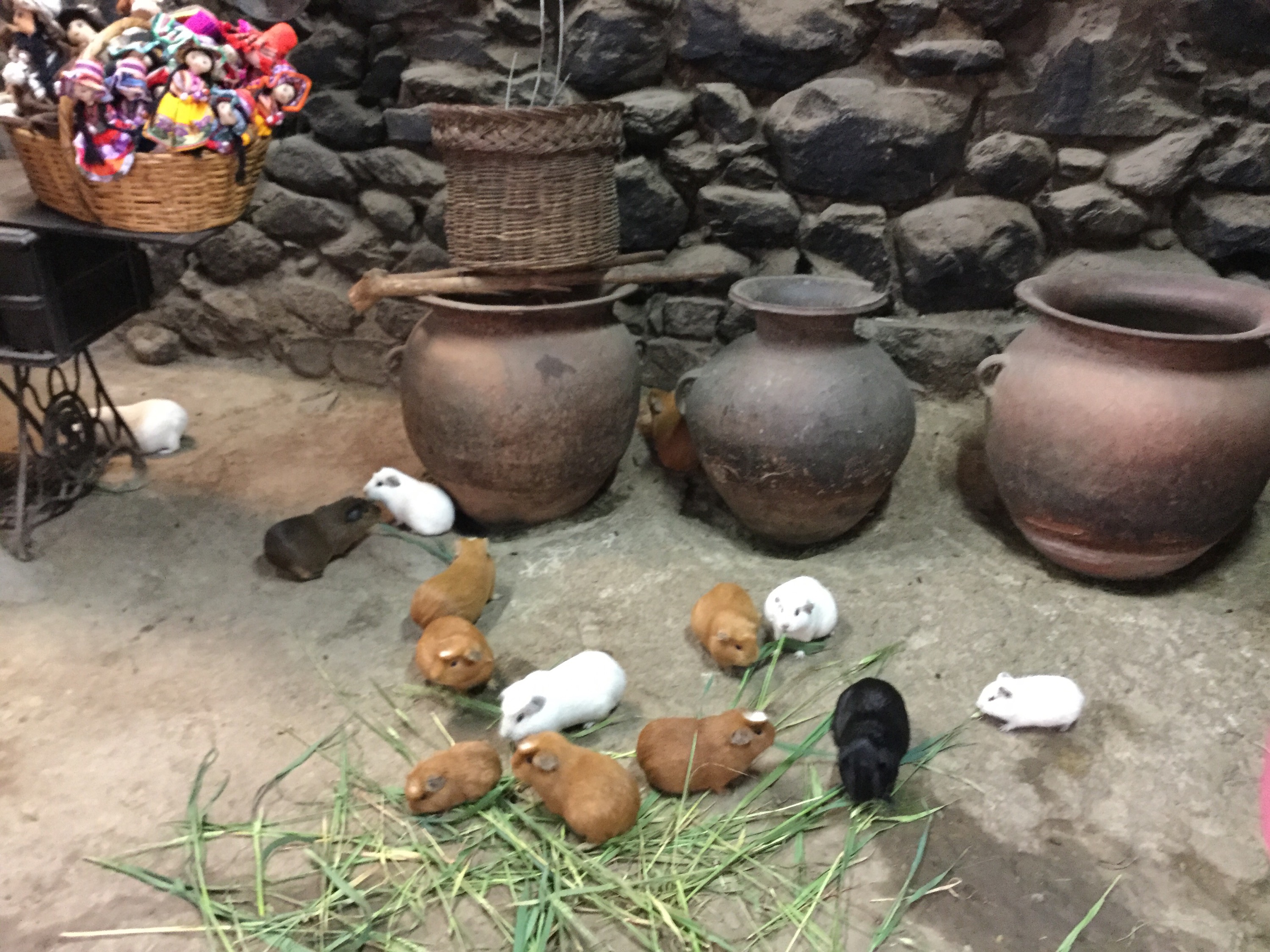 Our small group then met up with our private train, The Hiram Bingham, for the ride to the train station for Machu Picchu. It was positively luxurious. We were served filet mignon for lunch. What would be for dinner later if this is how we started the day. After arriving we boarded buses for a 2o minute hair pin turn ride to the entrance. It was now 1:30pm.
We spent the next 3 hours being mountain goats as we carefully climbed up and down steps of granite or uneven stones. The first climb had us all huffing and puffing to reach the classic view of the site as seen in the below picture.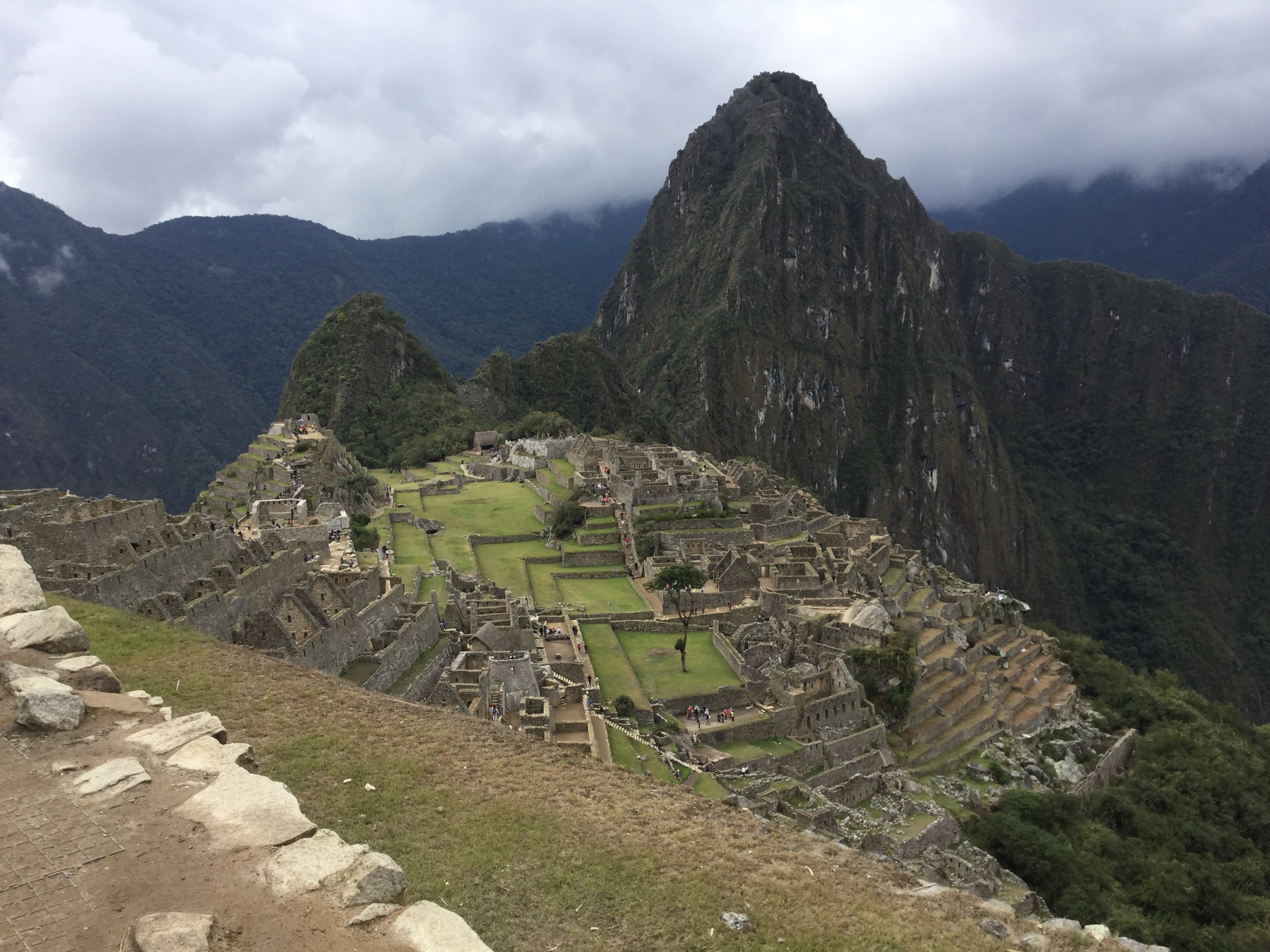 Some in the group figured we had climbed over 10,000 steps by the time we completed our tour. It sure felt like it. My walking stick that aided in my balance played a major role in my acccomplishing this feat. I was grateful that the weather gods had blessed us with a clear day. It would have been treacherous in rain.  As you can see the Llamas are more capable than the humans!
 Overall, it was an inspiring and rewarding experience to learn about the ingenuity and creativity of the Inca people who engineered this magical place of cut stone fit together without mortar and built over 500 years ago without the use of iron,steel or wheels. We reboarded the train for our 3 hour ride back to Cusco with Pisco Sours, live music and another gourmet dinner.
Another experience to share during our stay in Peru was a weaving demonstration from a women's committee. National Geographic plays an important role in preserving this important tradition for the Andean communities that has become a symbol of their cultural identity and pride.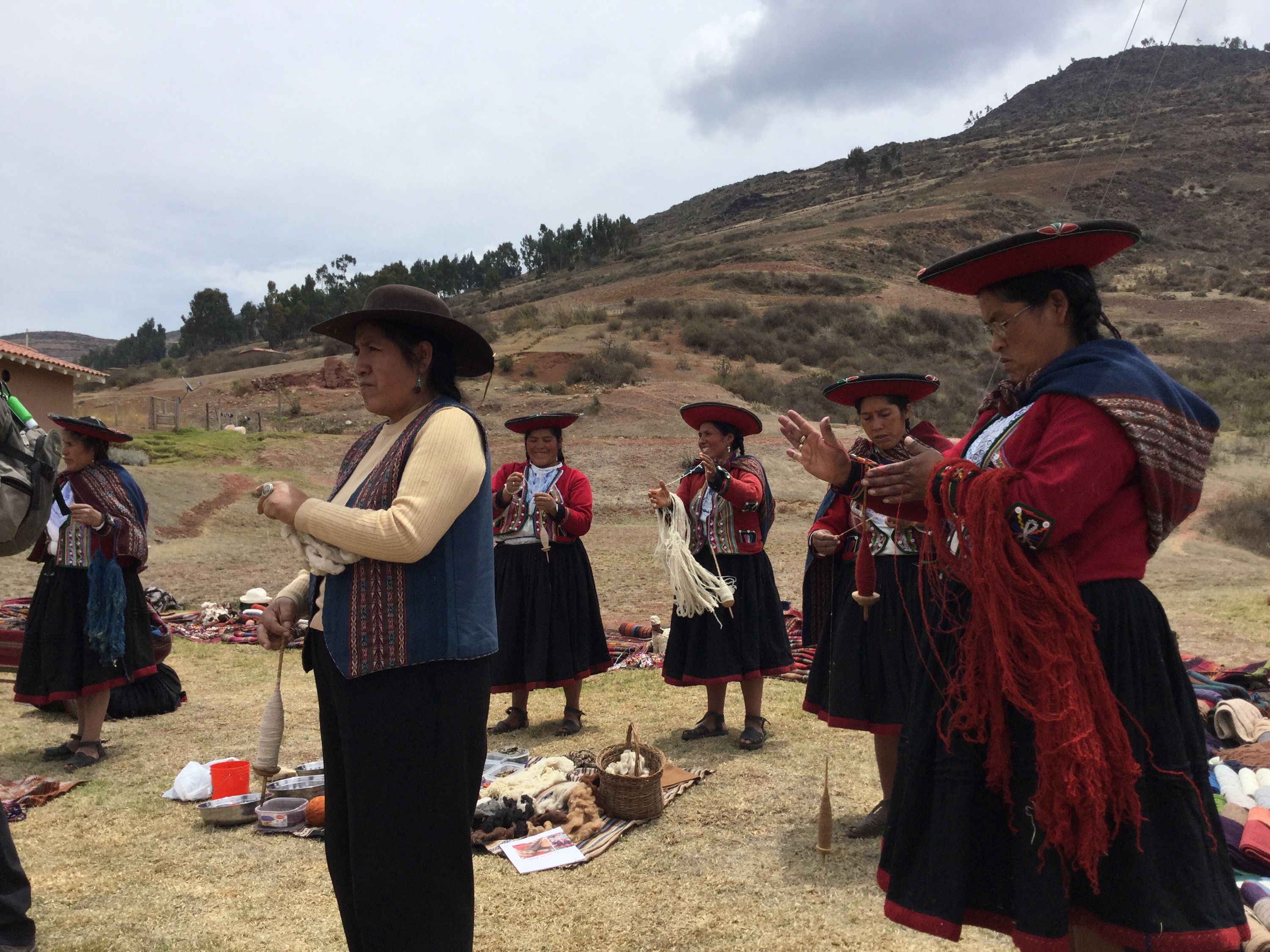 We arrived in Easter Island this evening. I will report on our experience here in a few days,
Till then, go for the experience.
Mary Jo