Jambo from Tanzania.
It was a long journey to Africa from Agra,India. A 7 hour and 40 minute jet flight, a 30 minute charter bush flight and then a 90 minute ride in our safari vehicles to the Ngorongoro Crater Lodge set upon the ridge of  the crater. Here are some photos of the lodge unlike any of the others I have stayed in. While the outside was typically African in design, upon entering the main lodge, I felt like I had stepped into an English country manor.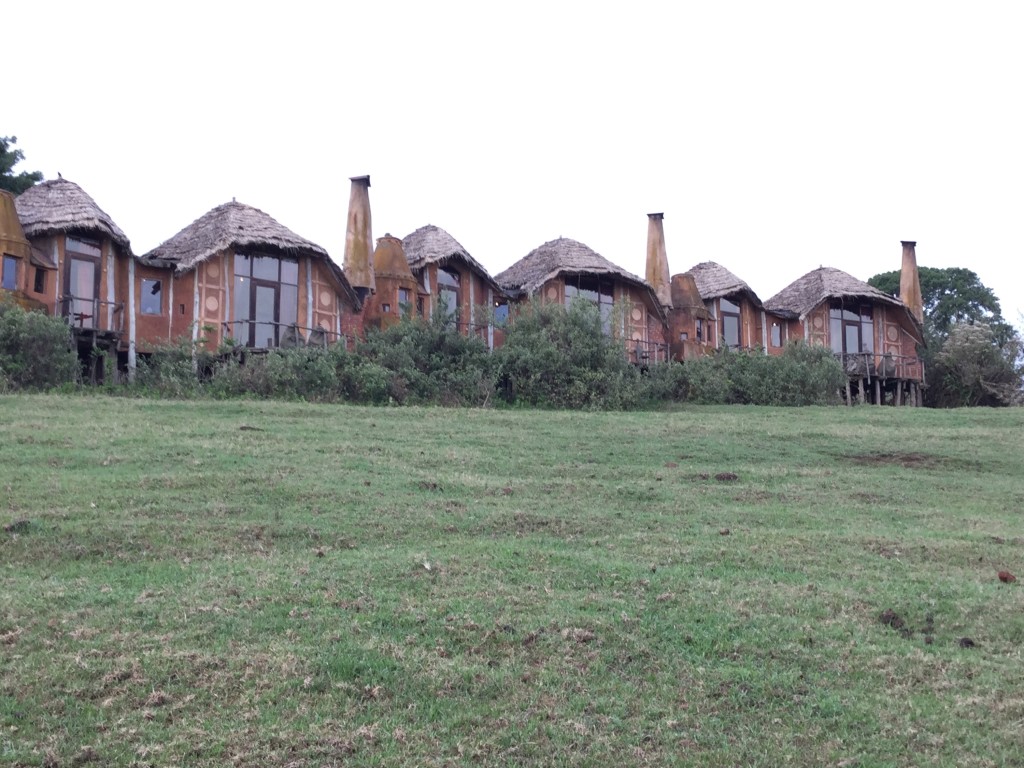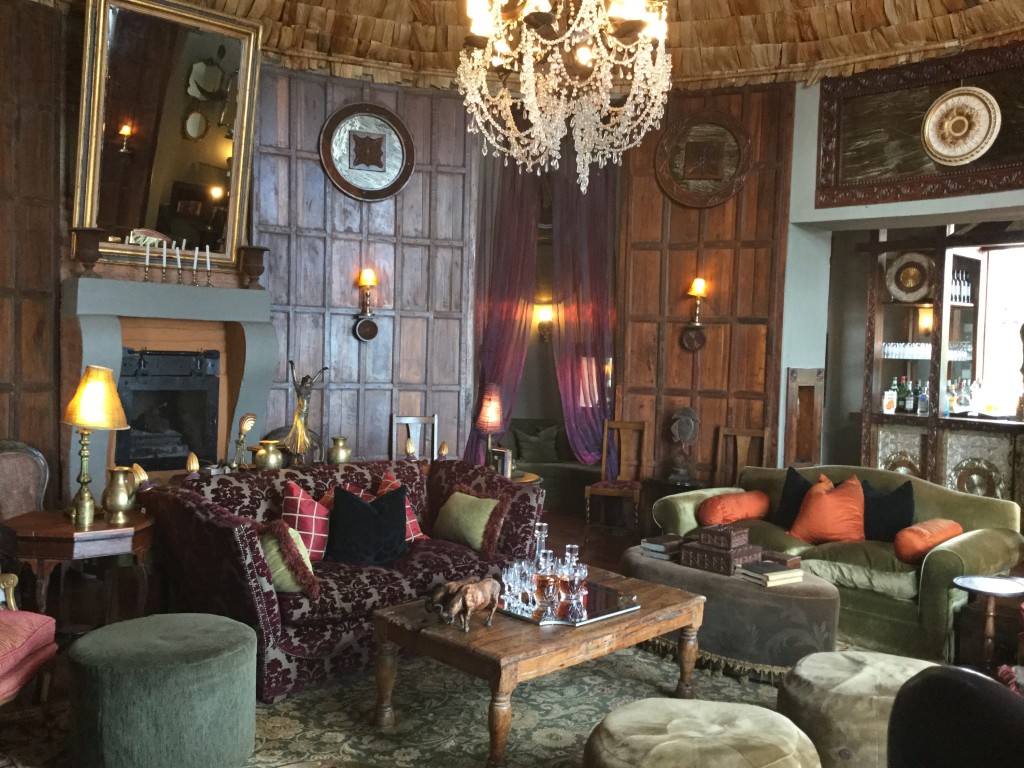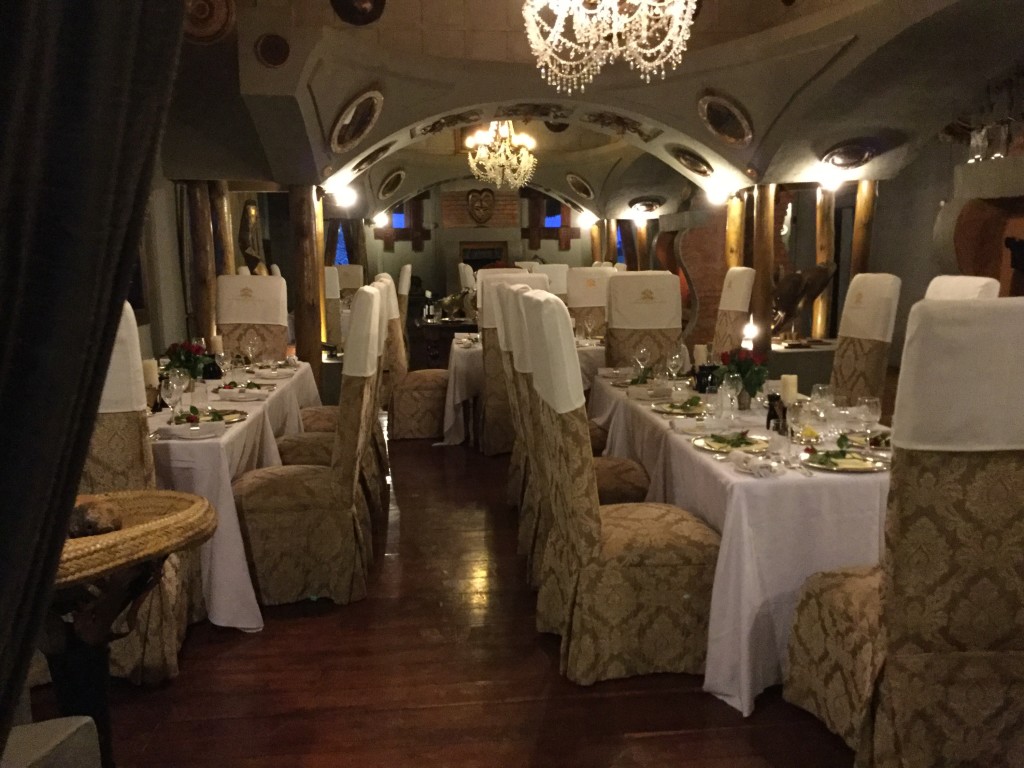 Upon arrival we were honored to listen to a presentation by National Geographic Explorer-in -Residence Louise Leakey, granddaughter of Louis and Mary Leaky who led expeditions in the Olduvai Gorge, Tanzanai. She was with her father, Richard, when he found "Turkana Boy" , a nearly complete 1.5 million -year-old skelton of the homonid Homo Erectus.
The next morning we were off to descend 1,500 ft to the floor of the crater where we were treated to a morning of game viewing. Here is a view of the crater and some of the animals in their natural environment.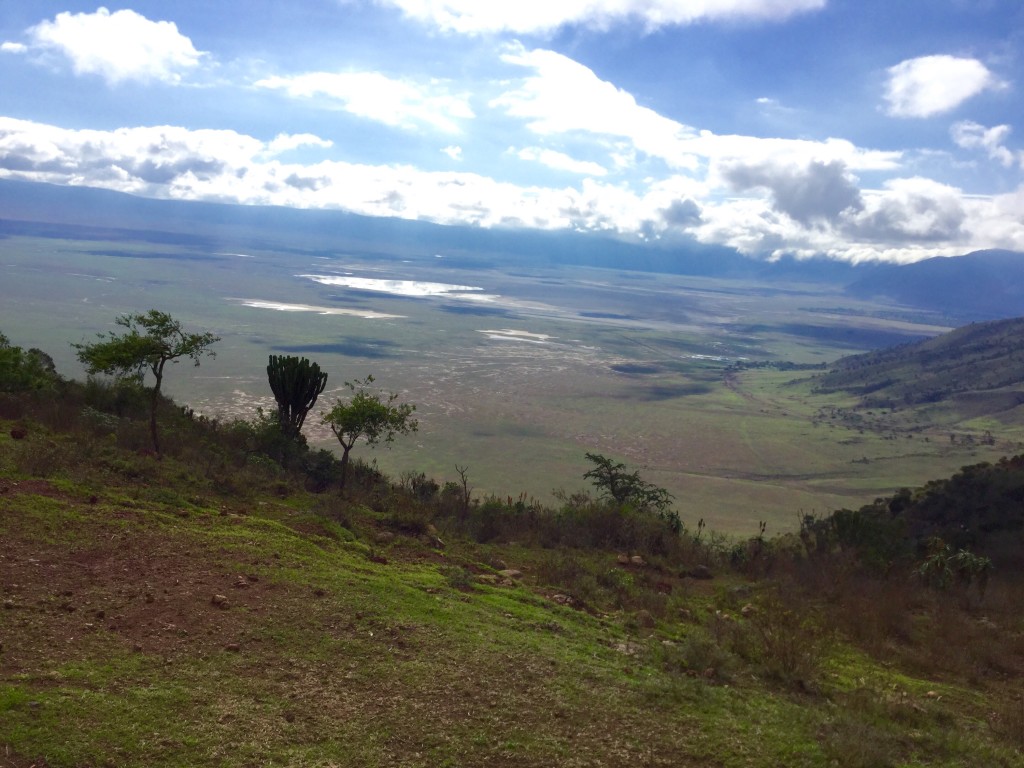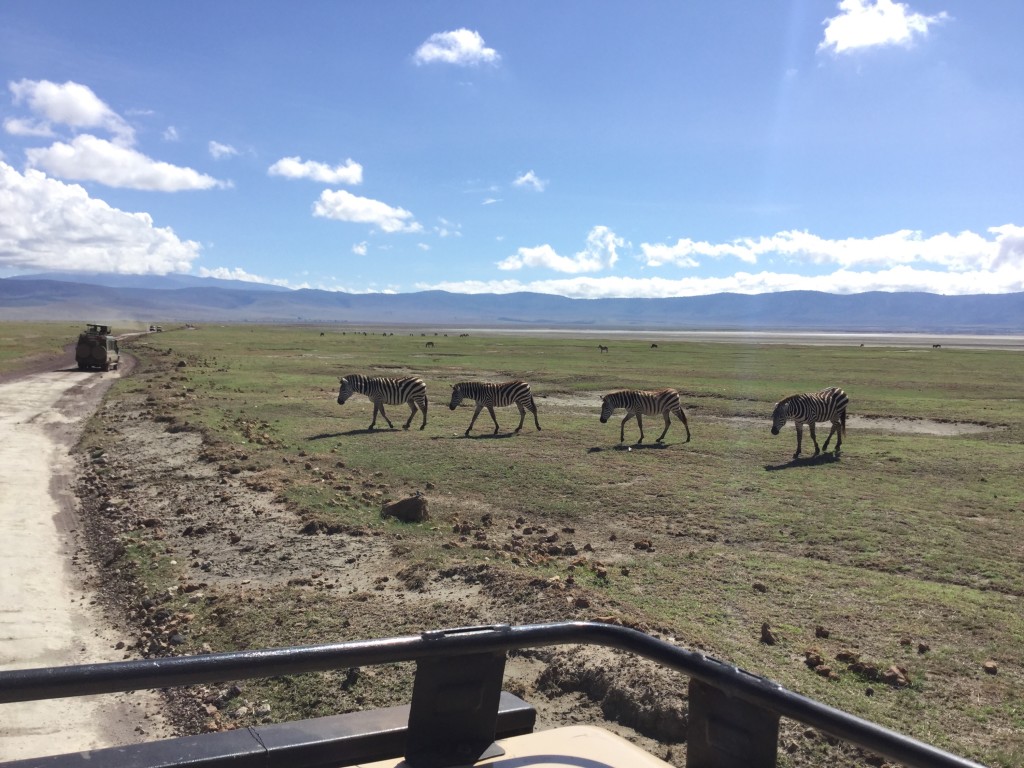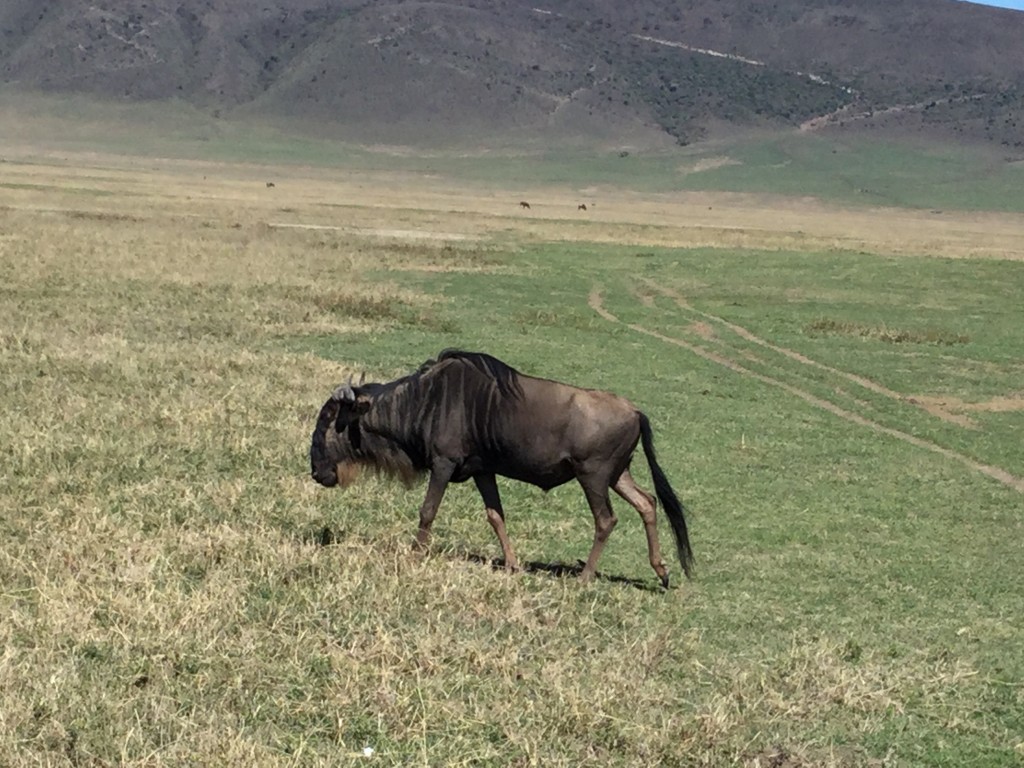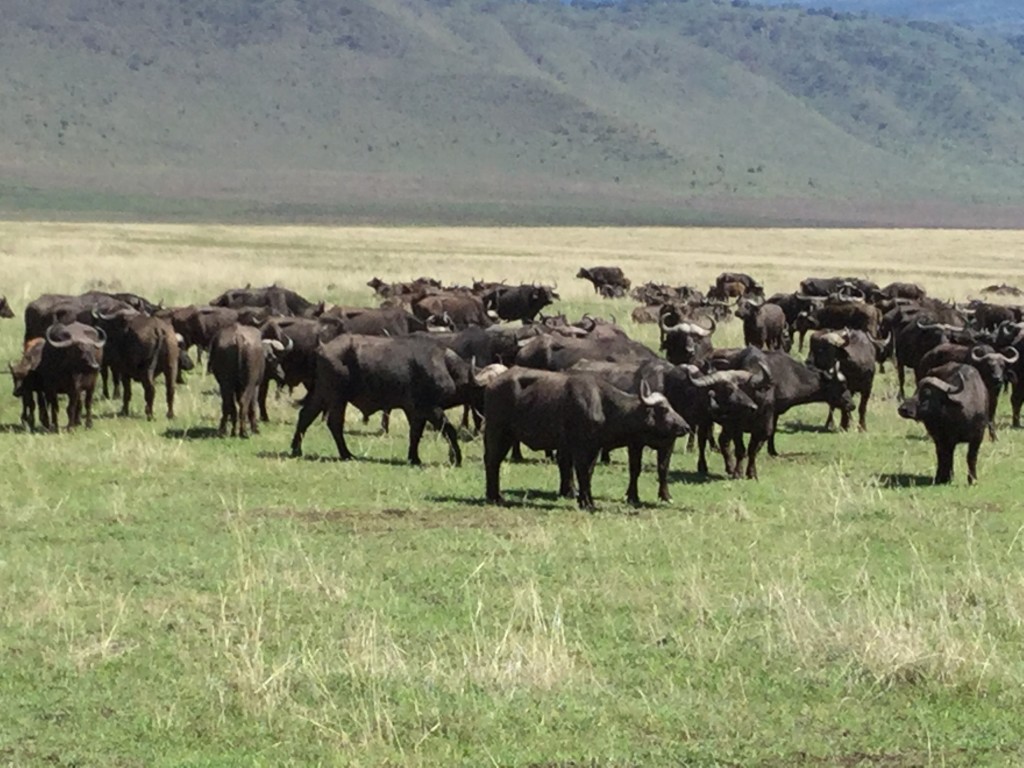 Now before I add another picture these  buffalos were all together on one side of the road. The next picture shows an old buffalo on the other side who had been banished from the group due to his age. Our guide said he had become a grumpy old buffalo. I felt so sorry for him.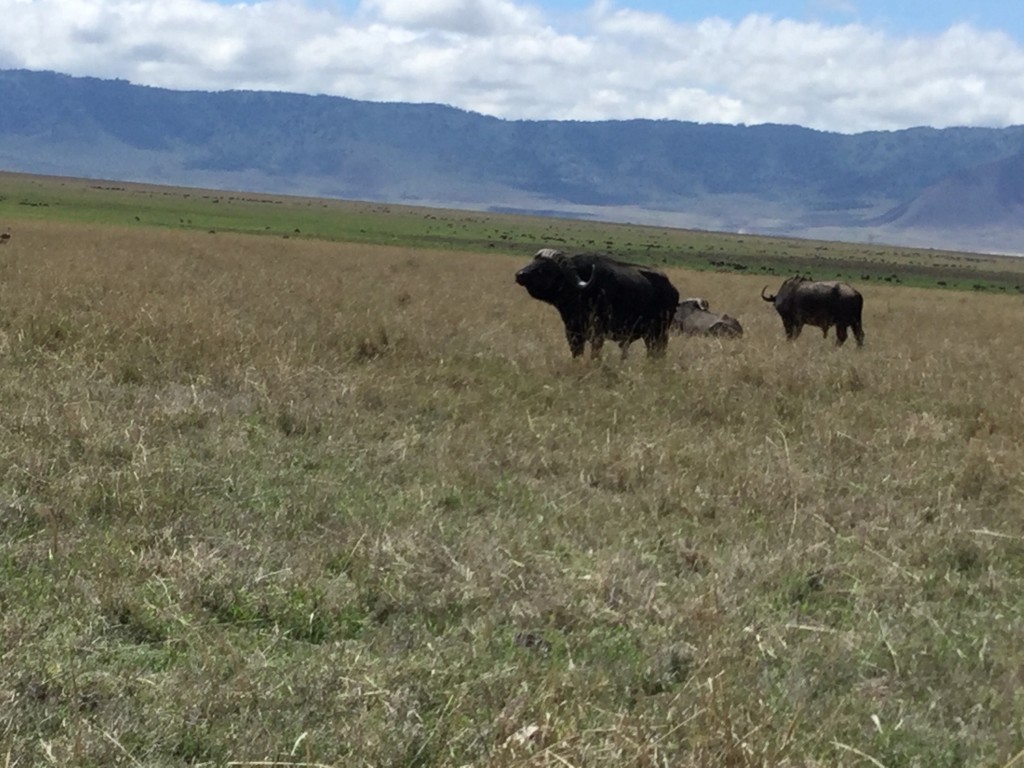 After our game drive we had lunch in the bush. I imagined a high end box lunch and how off my expectations were. I should have known by now that National Geogrpahic dooesn't do anything but the best. Please see our tent with well set tables and chairs and one of the 3 tables of food to choose from.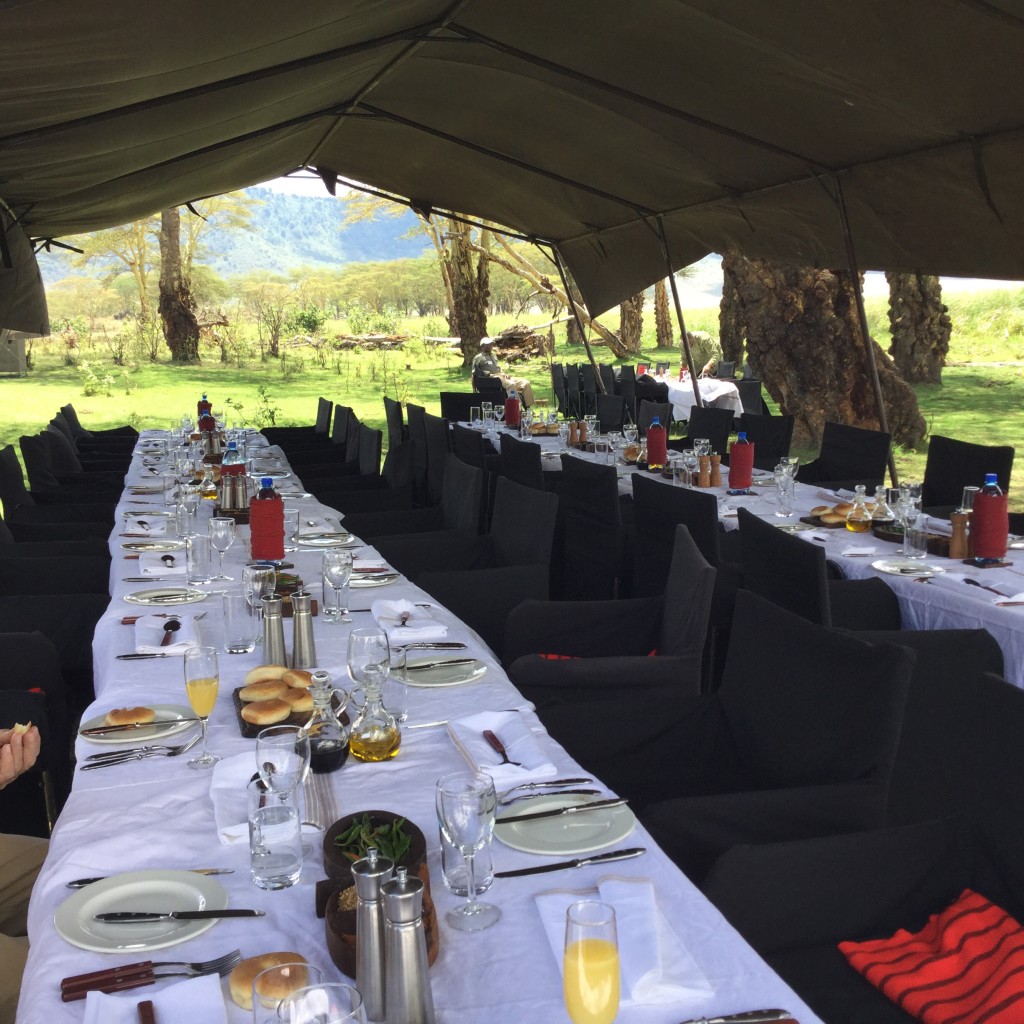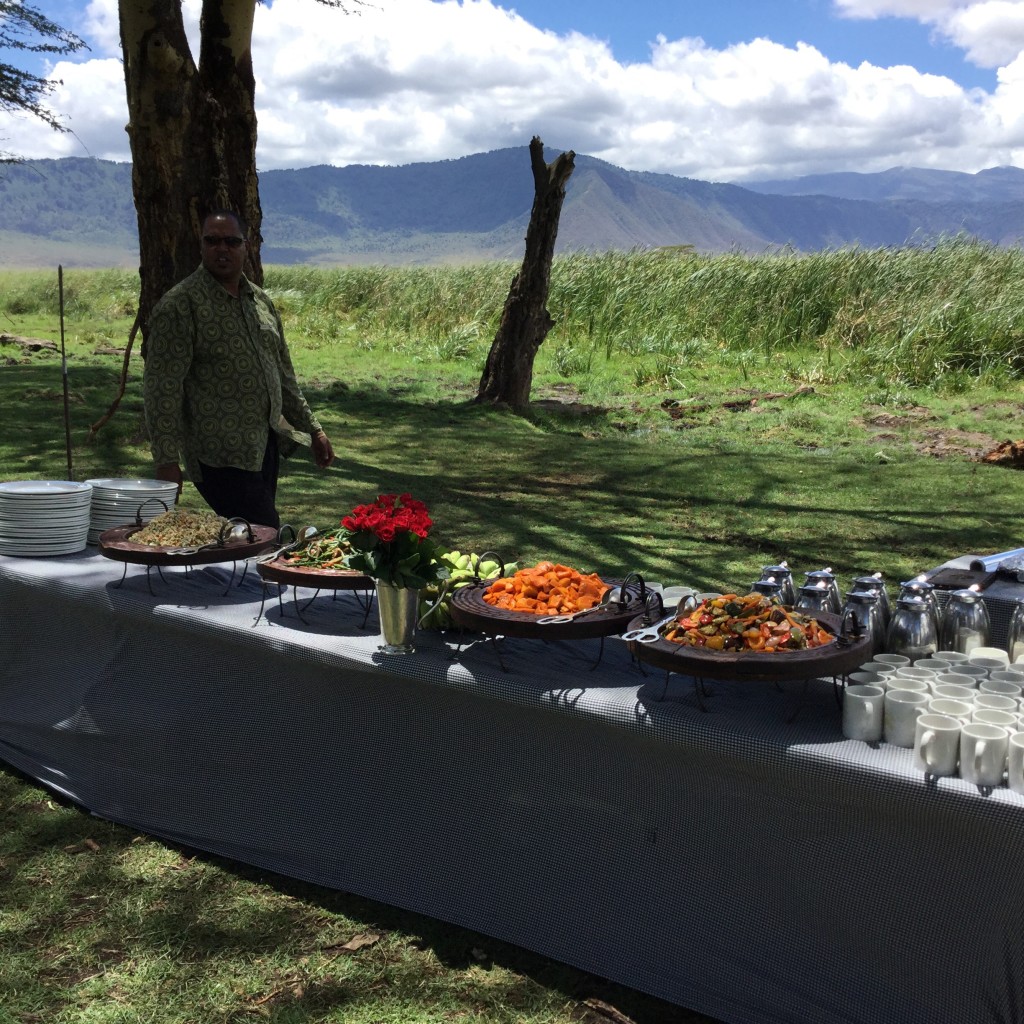 Now of particular interest for the women was the issue of available bathroom facilities. The next picture shows you the upscale port a potties, one for ladies and one for the gents. Please notice the powder room they set up with a mirror, lotion, hand towels and someone who poured water for you to wash your hands.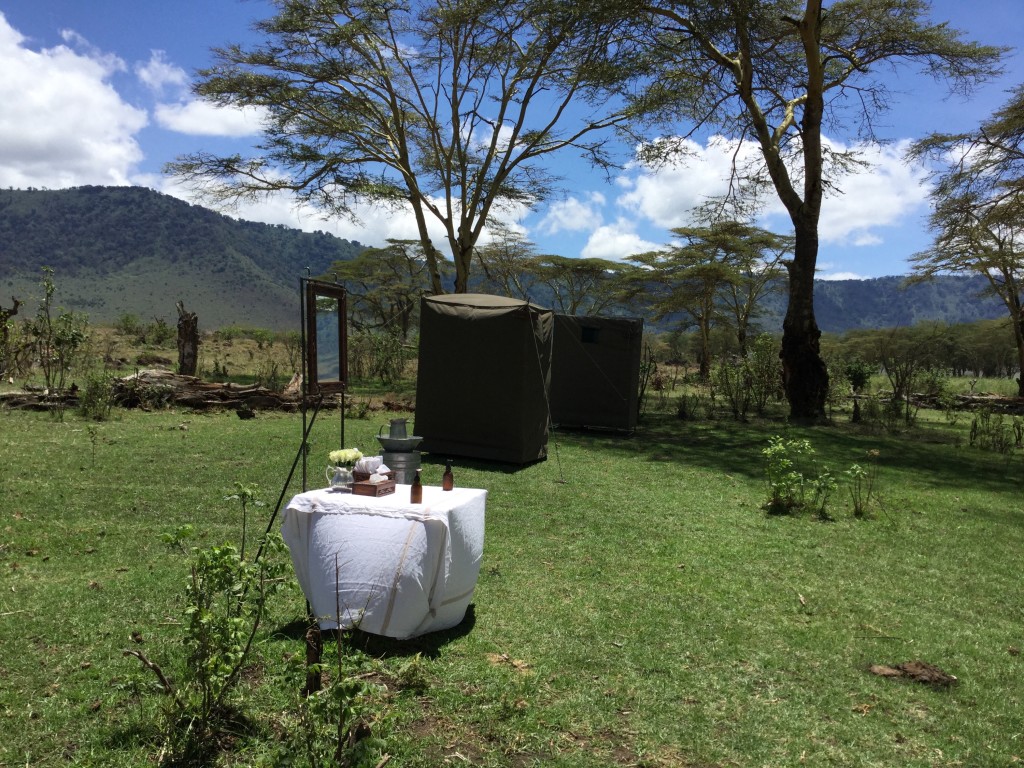 After lunch we stopped at a Maasi village for a visit to find out their way of life. We were given a warm welcome as you can see.
Off to Petra Jordan… Our next to last stop. Hard to believe we have been at this non stop pace for almost 23 days. While we are all tired from time to time,the anticipation for the next destination keeps us going.