I am writing this as I sit on my balcony overlooking the Piazza Cisterna in San Gimignano.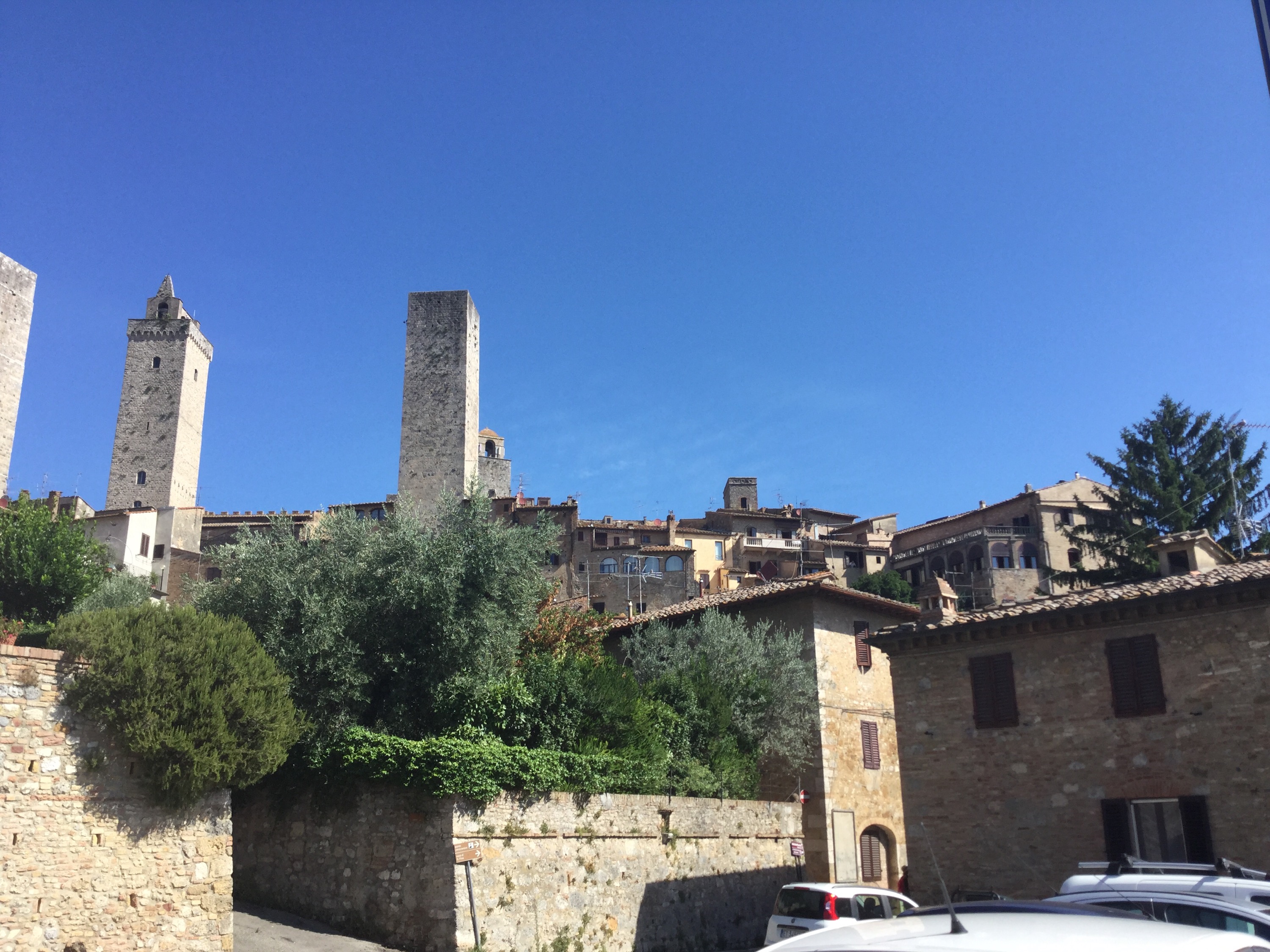 It is market day and the vendors are set up for a busy morning.
We are relaxing after a very late night attending our first Andrea Bocelli concert in The Teatro de Silenzio. We watched the production of Puccini's opera, Turandot. It was a multi media event performed under the stars and a full moon in an open air theater. There was a full orchestra conducted by Zubin Mehta, a 75 member chorus, ornate costumes and outstanding musical performances by all.
It was certainly a memorable experience and we are ready for the next concert tomorrow. Today we are going to visit tthe charming hill town of Pienza and "bella" Siena as I heard it referred as this morning.