I am off in 2 weeks to go over the bridge to visit my favorite country, Italy. Now it has taken me a long time to qualify a favorite. When asked for favorites, my usual response is: my next destination!
However having been to Italy over 5 times now I can finally identify that this country is a favorite. It gets into my soul. I must have had a past life experience here!
This time I am going to attend an Andrea Bocelli concert in his open air coliseum that he built in his home town of Lajatico in Tuscany.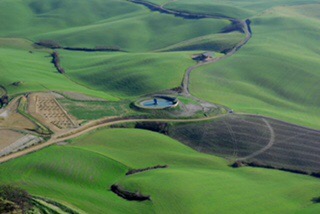 It is a 10th anniversary concert with over 10,000 in attendance. Needless to say this took prior planning to purchase the tickets and plan an itinerary around this memorbale event.
What made me decide to go? As I approach my 69th birthday, I have decided that if i get goose bumps over a travel experience that comes across my desk, I will make every effort to fit it into my travel plans.
My favorite quote: Life is not measured by the number of breaths we take, but by the number of moments that take our breath away.
This concert will be one of those memorable moments! I am counting the days!