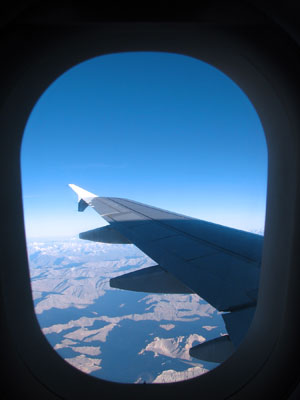 Coming home from a trip is always bittersweet for me. I hate leaving the indulgent carefree ways of daily vacation living but love being back with my family.
While I know I am having a good time on the trip, I always need to come home to find out that all is well before I can totally process this good time.  I know it's weird but what can I say.
Do you jump right back into your routine? When I arrive home I always try to spend the first few days laying low to gradually step back into my life.   The good news… I am self employed so I am in charge of this process…the bad news…I am the only one in charge.  This idea of laying low is usually wishful thinking on my part but I do try…Returning from long flights in different time zones, I know I need more time  to get back on track so my calendar remains free of any mandatory appointments for at least a week.
Do you procrastinate about unpacking? Packing a suitcase is certainly much more fun than unpacking so I always bring home gifts for loved ones as a reason to unpack more quickly.  Some gifts, of course, are more appreciated than others. My nieces and nephews could create a comedy routine about some of the Christmas gifts they have received from their Aunt Jo-Jo that I suspect have become a source of white elephant gifts.
Do you bring home a memento from the trip? For me, this is always a piece of artwork and/or jewelry.  Why would I not want to add to the "museum" as my children call my house? Remember, my house is small so I rotate my artwork according to the seasons of the year.  My travels are always fondly remembered as I pass through each room.  I am  now lobbying for an addition to the house to have more wall space.
Do you take notes or write in a journal while on the trip?  I try to, not always with great success but at least I return with some of the highlights of the daily events. This allows me to make notations in the photo album. Yes, I still like to put together an old fashioned album. It's a great way to relive the trip and these albums are on my list to bring with me to the nursing home.  Be careful to not wait too long to do this exercise… remember, our memories are fleeting these days.
Do you think about another trip? The most important activity upon my return is planning my next trip or at least definitely thinking about it.  I am such a believer in the healthy benefits resulting from having something to look forward to.  I know it can't always be a trip so I try to have a small treat on my calendar each week until I can be off again. I am certainly more aware of taking those longer trips now and have placed them higher on my bucket list.  I am often asked what my favorite destination is. The answer is easy… my next one.
Travel is my fountain of youth so I hope to be on the road for many more years to come.
I like to share these experiences with others so I am presently creating more unique small group cultural immersion adventures that will offer many memorable moments. The website has one to Provence for this September and I will let you know when more are posted. Stay tuned…
Let's travel together and until we do, remember to live life with zest.